ICYMI: Drag fever hits OUTtv, CP names first female EIC
Plus, season four of Global hit series 'Private Eyes' gets underway in Toronto with some familiar Canadian faces.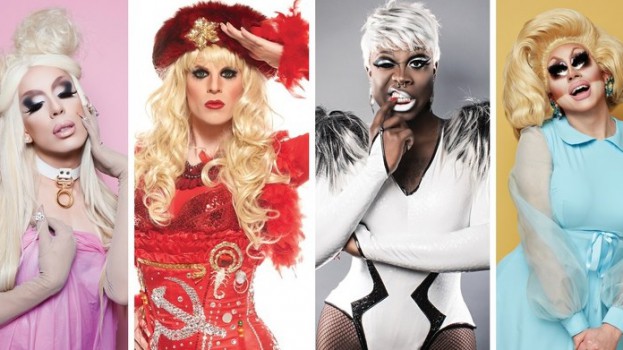 Something's funny at OUTtv 
Canadian specialty net OUTtv has announced a lineup of drag-focused content including a four-part live stand-up comedy series and a feature-length documentary. Trixie Mattel: Skinny Legend, Katya Zamolodchikova: Help Me, I'm Dying, Bob the Drag Queen: Crazy Black Lady and a special from Alaska Thunderf*ck are slated to kick off Sept. 26. The Queens, a film following four of the world's most famous queens – Jinkx Monsoon, Sharon Needles, Zamolodchikova and Thunderf*ck – over the course of two years, will air Sept. 13. Viewers can also find the programming on streaming platform OUTtvGO.
Canadian Press appoints first female editor-in-chief
For the first time in its more than 100-year history, the Canadian Press has appointed a female editor-in-chief, veteran journalist, Andrea Baillie. With CP for more than two decades covering politics, lifestyle, entertainment and breaking news, Baillie has served as managing editor since 2015. Baillie succeeds Stephen Meurice who stepped down in April for personal reasons.
Production, casting announced for fourth season of Private Eyes
Global announced the start of production on season four of Private Eyes, the detective series starring Jason Priestley and Cindy Sampson. The new season sees some new faces in the cast including Canadian singer and ET Canada correspondent Keshia Chanté and The Beaverton's Supinder Wraich. Also new for the latest season, Sampson step behind the camera for the first time as she takes on a directorial role for one episode. The show shoots in Toronto.