The Amazing Race Canada hangs on at the top: Numeris
The Canadian reality series drew nearly 2 million viewers while a mix of drama and reality saw a three-way tie nationwide.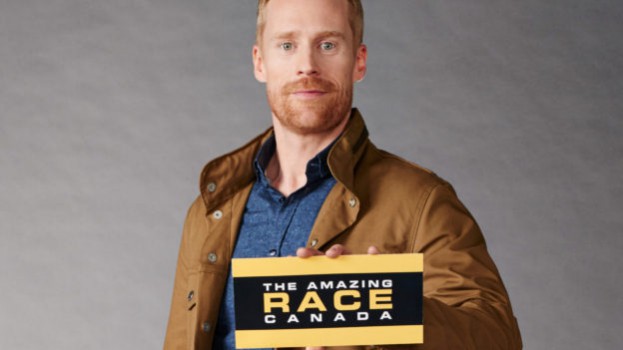 The Amazing Race Canada continues to draw viewers across the country, making it the most-watched single night broadcast for the week ending July 21, with an AMA of 1.9 million. However, according to the Numeris report for the week, from there viewers were split as Global detective series Private Eyes shared a three-way tie for the second spot with reality series America's Got Talent and Big Brother's Wednesday night episode, each with an average of 1.22 million viewers.
In Quebec, Le recrue continued to be the top draw with an AMA of 658,000 viewers. Three new entries to the top-five included comedy series Les beaux malaises, CBC public affairs L'épicerie and hypnosis reality show Lâchés Lousses, which drew more than 500,000 viewers each.
In the western markets, The InBetween and Instinct were the only shows to draw viewers from reality offerings.
Canada (Anglophone)
1. The Amazing Race Canada on CTV Tuesday at 9 p.m.: 1.9 million viewers
2T. Private Eyes on Global Wednesday at 8 p.m.: 1.22 million viewers
2T. America's Got Talent on Citytv Tuesday at 8 p.m.: 1.22 million viewers
2T. Big Brother on Global Wednesday at 9 p.m.: 1.22 million viewers
3. Big Brother on Global Thursday at 8 p.m.: 1.1 million viewers
Quebec (Francophone)
1. Le recrue on TVA Wednesday at 8 p.m.: 658,000 viewers
2. Les beaux malaises on TVA Tuesday at 8 p.m.: 586,000 viewers
3. L'épicerie on SRC Wednesday at 7:30 p.m.: 564,000 viewers
4. Chicago Fire: Caserne 51 on TVA Monday at 8 p.m.: 535,000 viewers
5. Lâchés Lousses on TVA Tuesday at 7 p.m.: 520,000 viewers 
Montreal (Anglophone)
1. America's Got Talent on Citytv Tuesday at 8 p.m.: 57,000 viewers
2. Match Game on CTV Wednesday at 10 p.m.: 41,000 viewers
3. The Amazing Race Canada on CTV Tuesday at 9 p.m.: 40,000 viewers
4. Coronation Street on CBC Monday at 7 p.m.: 30,000 viewers
5. Celebrity Family Feud on Citytv Sunday at 8 p.m.: 29,000 viewers
Toronto/Hamilton
1. The Amazing Race Canada on CTV Tuesday at 9 p.m.: 287,000 viewers
2. America's Got Talent on Citytv Tuesday at 8 p.m.: 284,000 viewers
3. Private Eyes on Global Wednesday at 8 p.m.: 246,000 viewers
3. Instinct on Global Sunday at 9 p.m.: 237,000 viewers
4. Big Brother on Global Wednesday at 9 p.m.: 207,000 viewers
Edmonton
1. The Amazing Race Canada on CTV Tuesday at 8 p.m.: 107,000 viewers
2. America's Got Talent on Citytv Tuesday at 9 p.m.: 69,000 viewers
3. The InBetween on Global Wednesday at 8 p.m.: 64,000 viewers
3. Private Eyes on Global Wednesday at 9 p.m.: 62,000 viewers
4. Big Brother on Global Wednesday at 10 p.m.: 60,000 viewers

Calgary
1. The Amazing Race Canada on CTV Tuesday at 8 p.m.: 98,000 viewers
2. Instinct on Global Sunday at 10 p.m.: 80,000 viewers
3. America's Got Talent on Citytv Tuesday at 9 p.m.: 78,000 viewers
4. Private Eyes on Global Wednesday at 9 p.m.: 72,000 viewers
5. Blood and Treasure on Global Tuesday at 10 p.m.: 58,000 viewers
Vancouver/Victoria
1. America's Got Talent on Citytv Tuesday at 8 p.m.: 202,000 viewers
2. Instinct on Global Sunday at 9 p.m.: 154,000 viewers
3. The InBetween on Global Wednesday at 10 p.m.: 130,000 viewers
4. The Amazing Race Canada on CTV Tuesday at 9 p.m.: 125,000 viewers
5. Big Brother on Global Wednesday at 9 p.m.: 118,000 viewers