GroupM bolsters the global C-suite
Kyoko Matsushita will replace the global CEO role at Essence left vacant by Christian Juhl.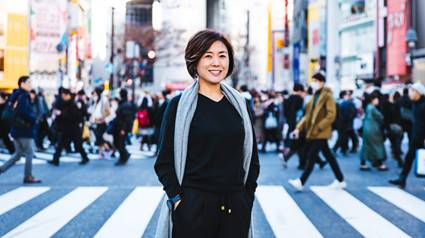 After announcing that it was moving Christian Juhl to the top position with the agency group, WPP's GroupM has announced another shuffle at the top.
Kyoko Matsushita is now global CEO of Essence, officially replacing Juhl from his soon-to-be-former position. Matsushita will begin work with the agency right away, although Juhl will transition into the GroupM CEO role on Oct. 1.
In her CEO position, Matsushita will work with the agency's global management team to drive Essence's business, which centres around innovation, data, analytics and technology. She will be based out of San Francisco and report to Juhl.
She previously served as the agency's global chief client officer, and CEO for Essence in APAC. She has been with the agency for five years.
And, with the major moves at the top, GroupM has also named Jennifer Remling its new global chief people officer. Remling represents Juhl's first appointment as CEO, and she will report to both Juhl and Jacqui Canney, who holds the same title for WPP. She replaces Tim Cecere, who is moving to the broader WPP operation in the newly created role of global head of people transformation.
Remling has previously served on talent teams at R/GA, AKQA, 360i and, most recently, Essence's global office.