The (Blue) Impact on Vision7 in Canada
With a heavy focus on digital, the new holding co is anticipating growth abroad, and among Canadian media agencies.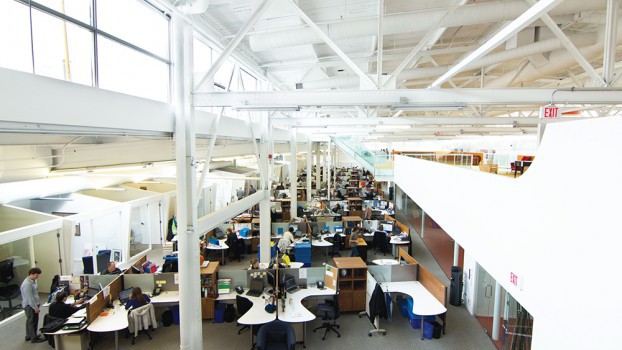 Blue Focus, the Chinese holding company that owns Jungle Media and Cossette parent agency Vision7 among other entities, has spun off its international agencies, which have been acquired by Legacy Acquisition Corp.
The agreement, announced Friday, will see Legacy Acquisition officially become known as Blue Impact following the closing of the transaction, expected by the end of the year. Blue Focus will serve to focus on the domestic agencies in China, and will remain a shareholder in the Blue Impact. The new holding company's business will include Vision7 Media, which includes Cossette Media, Jungle, Impact Research and the new martech consultancy Magnet. The Vision7 holding company will officially cease to exist.
While Brett Marchand, who is now the CEO of Blue Impact (formerly CEO of Vision7), tells MiC the Canadian agencies will likely be less impacted by the acquisition, media is a major part of Blue Impact's focus going forward.
"We really only have media in Canada and China right now, as far as Blue Impact goes, but we'll be bringing much more integration to the Chinese market with Madhouse," he explains. "As we expand our media brands and acquire more media brands, it will be clear that media, especially digital media, and expanding around that, is one of our core global priorities."
Madhouse is a Shanghai-based mobile media agency, one of the Blue Focus holdings that has become a part of Blue Impact.
Digital has become a major driver in the revenue of the brands that make up Blue Impact. Currently, 63% of the companies' revenue comes from digital media. It is estimated to bring in $557 million in global revenue all together this year.
That's the way the world is going, according to eMarketer estimates. As traditional ad spend is set to decline in the slightest (pulling in a predicted total of $312 billion this year, down from $315 billion last year), digital is set to balloon, at an estimated $636 billion this year, up from $590 billion. Overall, digital's compound annual growth rate of 20% over four years outpaces the CAGR of total ad spend, at 8% over four years.
Additionally, in part because of the hyper-focus on media, Vision7 Media president Joseph Leon will be responsible for Blue Impact's paid media in the North American and EMEA regions, according to an investor presentation.
"We've made a huge pivot toward digital on every level," says Marchand. "So Joseph will take on even more of a leadership role from a media standpoint. Overall, this is likely going to give our Canadian media agencies opportunities to expand, whether that's through physical and geographical expansion, or through personnel."
He says he anticipates that the media division in Canada will need to hire more personnel in the coming months as the company eyes growth.