How premiere week played out: Global
Corus' Daniel Eves on the aging down of Global's audience and the risks networks take with comedies.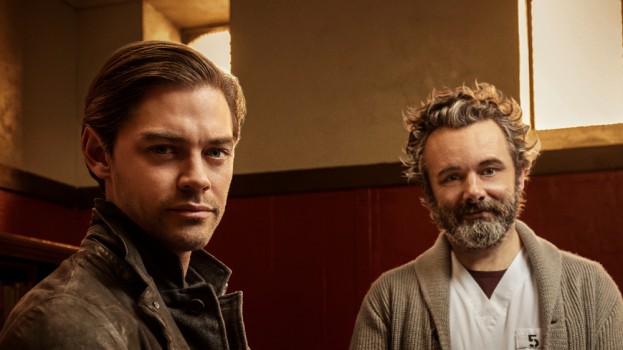 The leaves are turning. The temperature is dropping. The sun is setting earlier. Fall TV is officially underway, and the numbers on premiere week are in.
The latest Numeris top-30, released earlier this week, contained the same-day-plus-seven AMAs for most of the fall series premieres. Canada's two biggest networks are both laying claim to the top glory – CTV has the bragging rights of having the number-one show (The Good Doctor, which drew an average of 2.6 million viewers in its premiere), while Global laid claim to the other four of the top-five shows among Anglophone Canadians (New Amsterdam, Survivor, 9-1-1 and NCIS all nabbed more than two million average viewers each), as well as having the top new show (Prodigal Son took 1.83 million viewers in its premiere).
Here's how the top-five played out for AMAs, according to Numeris (all views are 2+).
1. The Good Doctor on CTV Monday at 10 p.m.: 86,000 2.6 million viewers
2. New Amsterdam on Global Tuesday at 10:08 p.m.: 2.5 million viewers
3. Survivor on Global Wednesday at 8 p.m.: 2.2 million viewers
4. 9-1-1 on Global Monday at 8 p.m.: 2.1 million viewers
5. NCIS on Global Tuesday at 8 p.m.: 2.05 million viewers
MiC caught up with programming execs from both networks to discuss the highs – and lows – of premiere week. Today, we spoke to Global; tomorrow, Bell Media's Mike Cosentino will share his thoughts on CTV's fall performance.
Aging down
There were few surprises in the top-five of the Numeris charts for premiere week. Just about the only thing remarkable was the absence of The Big Bang Theory, which ended its run on CTV after more than a decade on air, with most of it spent at the top of the Numeris charts. Notably absent from the top-five in Numeris were any new shows. For Global, Prodigal Son came in at #8 with 1.83 million viewers; Evil took 1.29 million viewers, coming in at #22 and its comedy Carol's Second Act came in at #29 with 1.17 million viewers.
The Unicorn was the network's only new series absent from the top-30.
Although brand new shows weren't a part of the top-five, Daniel Eves, SVP of networks at Corus Entertainment, says this still speaks to the long game Global is playing. Besides legacy shows like Survivor and NCIS, "a lot of the ones in that top-five and top 10 are relatively new. 9-1-1 is in its third season, FBI and New Amsterdam are in their second season, Prodigal Son is in its very first season. They're in their infancy. That says to us we have a solid young base of product."
Eves sees this as a new generation of Global programming, one that new shows like Prodigal Son and Evil can settle into (he adds that although Evil was lower-ranked, its performance pleased Global because it's a risk to have such a scary-toned show in prime time).
"Even though shows like NCIS are a little bit older, we have this growing enthusiasm among younger viewers," Eves says.
He notes that Prodigal Son and some of the sophomore shows like New Amsterdam and 9-1-1 are playing well in the 18 to 34 demo, which gives him comfort for the future. Prodigal Son was the third-most watched series for the 18 to 34 demographic, according to Corus. The show was also the most heavily promoted in its fall marketing campaign, while New Amsterdam was the most heavily marketed returning show.
Who's laughing now?
There's a little more uncertainty in comedy. Only one of the two new comedies for Global landed in the top-30 at all. It brings up memories of last year, when a slew of new Global comedies also failed to gather sizable audiences.
Eves says it's a common perception in the industry that comedy won't work, but calls it "a huge overstatement." He says the network has been happy with The Unicorn and Carol's Second Act – both have well-known lead-ins (The Unicorn with Superstore before it and Carol's Second Act with The Good Place leading in), and Eves says both built on their previous hour. Both received a good deal of marketing focus, says Eves, but he says the shows don't need Survivor-level ratings to survive. He noted that The Unicorn played well in the 18 to 34 demographic.

"Even if these are not massive, there is power for comedy to grow over the years into something big."
Additionally, Global's social accounts during premiere week reached approximately 8 million people and saw 150,000 engagements and 244,000 mentions of its series.