ICYMI: Twitter bans political advertising, Narcity expands stateside
Plus, Blue Ant brings on former Nat Geo exec and the Food Network gets into the holiday spirit.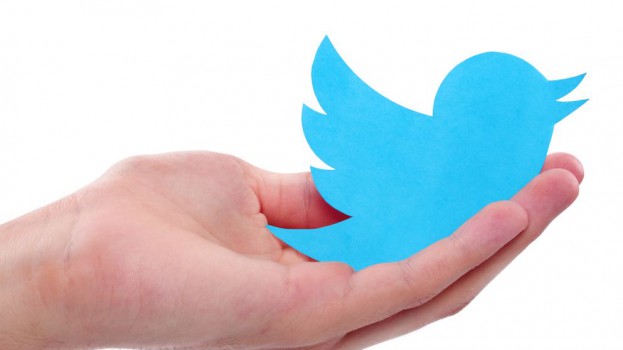 Twitter takes a stand on political advertising
In a Twitter thread this week, the social media company's co-founder and CEO, Jack Dorsey announced the platform would no longer allow political advertising, effective Nov. 22. Candidate ads and issue ads will be banned as outlined in a policy to be released Nov. 15. "This isn't about free expression," Dorsey tweeted. "This is about paying for reach." The decision comes on the heels of Facebook CEO Mark Zuckerberg reiterating his refusal to do the same during a conference call to discuss third-quarter financials.
Narcity launches in the U.S. 
Narcity Media, the Montreal-founded digital media company for Millennials announced its official launch in the U.S. starting with Florida, Texas and Georgia. The U.S. is the second country in which the company (now headquartered in Toronto) is live; more than 14 million North Americans read the publication monthly and 30% are American. Six-month market tests in the summer of 2018 reflected interest in the U.S. where the team hopes to continue to expand on the West Coast. In a statement from the company announcing the news it reads, "Narcity's U.S. expansion has already piqued the interest of some of our Canadian partners wishing to expand their campaigns to reach our Texas and Florida audience."
Blue Ant taps former Nat Geo exec for digital strategies
Former National Geographic executive Stephanie Atlas has joined Blue Ant Media. In her newly created Washington D.C.-based role, Atlas will lead digital programming and strategies for Love Nature and ZooMoo. In 14 years with Nat Geo, Atlas led the digital brand launch of culture and nature stories as well as the digital series Wild-life and created the branding of its interactive magazine and Snapchat Discovery. Atlas will report to SVP and general manager, digital, Blue Ant Media global networks, Greg Kampanis who said with Atlas onboard the company will be able to "optimize our programming across multiple platforms."
Read more in Playback.
Food Network Canada gets into the holiday spirit
It's only the day after Halloween but Food Network Canada is in full holiday mode looking ahead to Christmas with a plate stacked full of television treats. A new season of Holiday Baking Championship kicks off Nov. 4 at 9 p.m. ET followed by The Big Bake: Holiday at 10 p.m. New series include Santa's Baking Blizzard, The Great Food Truck Race: Holiday Hustle and Holiday Wars airing Nov. 28 and Dec. 1, respectively. Christmas Cookie Challenge returns Nov. 10 at 9 p.m. and Holiday Gingerbread Showdown, Dec. 4 at 10 pm. And, holiday specials Teeny Tiny Christmas, 12 Foods of Christmas, Ultimate Hanukkah Challenge and Cake-Off: New Year's Eve run Nov. 30 to Dec. 1. Capping it all off Dec. 24, A Very Brady Renovation: Holiday Edition airs at 12 p.m. on Dec. 24.