People Moves: Horizon, Zoomer and Viral Nation
Plus, the Ottawa Citizen's newsroom gets a new leader.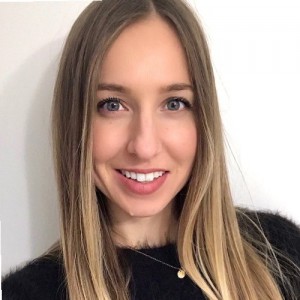 Horizon ups two
Two managers have been upped at Horizon Canada. Tanya Cross (pictured left), who has been with the agency for 12 months serving as a media investment and activation manager, has been promoted to associate director of media investments, where she will take on a more supervisory role. She previously served as a trading manager at the former MEC and also worked at Wavemaker. In addition, the independent agency has upped Tim Harris to associate director of brand strategy. Prior to his hiring at Horizon last year, Harris spent 13 years as a strategy supervisor at SMV Group.
Zoomer makes more promotions
ZoomerMedia has made several promotions and hires in its radio division. Paul Thomas has been appointed as both assistant GM and program director for The New Classical FM and Zoomer Radio, where he will report to longtime radio GM and newly appointed COO Dan Hamilton. Thomas has been with Zoomer for 12 years and previously served as a producer, music director and assistant program director. The company has also hired Gene Stevens as music director to fill the void left by Thomas. Stevens was formerly at Zoomer from 2001 to 2011, working as a program director on AM 740. Also new to the company is Grace Howley (pictured right), who has been promoted to assistant GM of Zoomer Radio and The New Classical alongside Thomas. She has been named VP of sales for Zoomer's radio division after serving as a sales director for four years.

Ottawa Citizen gets a new editor-in-chief
The Ottawa Citizen has selected Nicole MacAdam as its next editor in chief. Currently an executive producer at the Financial Post, she will assume the position in January. She has been in the industry for more than two decades, with experience at the Toronto Star, the Seattle Times and The Globe and Mail. She succeeds Michelle Richardson, who recently left the newspaper for an executive position at the Royal Canadian Mint.
Debbie Lu moves to Viral Nation
Debbie Lu, former marketing manager for place-based media company Rouge Media, has entered the social space. Earlier this month, Lu became an account director at Viral Nation, a Toronto-based company which specializes in social and influencer marketing for brands. Lu, who is bilingual, specializes in serving Chinese clients, such as Tencent and Baidu. She will join Ross Yellowlees, who also jumped to Viral Nation earlier this year (serving as VP of business development) after the sudden shuttering of Jungle Creations.