Tangerine goes to the movies
The digital bank has partnered with Cineplex to sponsor its discount Tuesdays and offer special perks, reaching young audiences.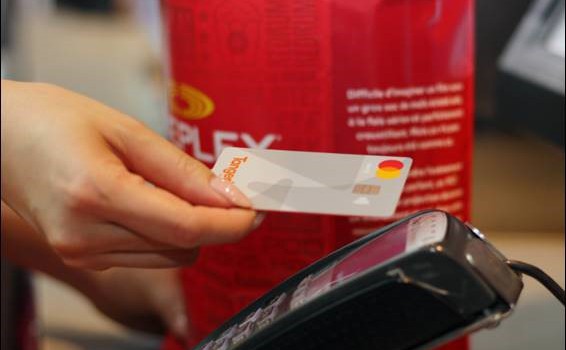 Tangerine Bank has followed in the footsteps of its parent company Scotiabank with its own major movie alignment – after all, says CEO Gillian Riley, movies are a family affair.
"When you look at that younger millennial demographic and young families… just look at the Frozen 2 premiere that launched recently… There's a huge opportunity for us in cinema," said Riley.
Through a partnership with Canada's largest movie chain Cineplex, Tangerine will become the official sponsor of the its discount Tuesday movies, now known as Tangerine Tuesdays.
The discounts still apply to all customers – not just Tangerine members – but some special perks will apply to the digital bank's clients. Clients who purchase popcorn at the concession stand with their Tangerine card will receive a free size upgrade. Additionally, members of Scotiabank's Scene program will receive 10% off the already-discounted admission price. For a limited time following the launch, people who sign up with Tangerine using the promo code from the movies will receive a $100 bonus.
It's Tangerine's first cinema-focused media effort, after years of Scotiabank aligning with Cineplex through naming rights and its long-running Scene program. To promote the partnership, Tangerine will advertise on Cineplex's digital lobby signage on Tuesdays.
The partnership was struck by Tangerine through its media agency PHD, with creative support from John St.
Riley says this, along with Tangerine's successful and ongoing run with the Toronto Raptors, is part of the bank's efforts to do more experiential marketing. "I think we want to make sure we're doing things that fit the demographic, which is young families and younger millennials," she says. "We want to engage with digitally savvy Canadians, and both the Raptors and Cineplex are allowing us to do that."
She adds that, like the nationally beloved Raptors, the Cineplex partnership builds on an existing and diverse customer base.
"This builds on not only the Cineplex brand but also the Scene customer base," she says. According to Tangerine and Scotiabank, Scene has more than 10 million active members.