Amanda Dorenberg on transparency, partnership and the challenge of data
The career disruptor is the second subject for our annual Wish List, and she lets us in on what the data tells her and what she wishes others also knew.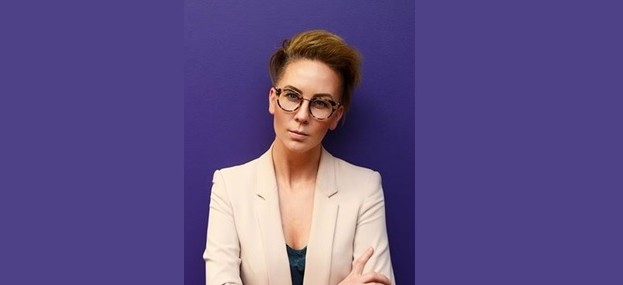 The Industry Wish List is back. MiC is looking at the issues and trends of 2019 with some of the brightest minds in the business, discussing how the industry has changed in the last 365 days, what challenges lie ahead and how brands, media companies and agencies are adjusting.
As partner and chief data and technology officer at FrontRunner Technologies, Amanda Dorenberg has continued to build on her career as a disruptor. Dorenberg, the founder of two startups, has been with the company since June, developing proprietary technology like FireFly and launching the first-ever DOOH activation with binaural audio.
Speaking with MiC for its annual Industry Wish List, Dorenberg did what she does best: dug into the data and elaborated on what it means, how its value is constantly evolving and what exactly will become increasingly important to the industry.
This interview has been condensed for clarity and length.
Data is a rapidly evolving arm of the media industry so heavily relied upon for a variety of uses. As we jump into 2020, what are the biggest challenges you forsee, aside from having such a surplus of it (data)?
Certainly the volume of data available is obvious, with many companies, organizations and businesses deep in their digital transformation, both the volume and the origins of the data will continue to grow.  That said, I think one of the biggest challenges the media industry faces is understanding what this data means and how best to use it.  Most of us in the media industry have embraced geospatial and mobile app data with open arms and use it as part of our consumer targeting, attribution and ROI strategies, however with more and more companies collecting more and more data as part of their digital transformation, we're going to see an onset of many other forms of data being used as part of media strategies.
Layering various data sets such as browsing patters, landing page behaviours, customer digital transaction behaviours, geospatial, home/work/origin data, video feeds, social engagement and even customer survey data into one vast DMP will increase as a trend in 2020.  I think the media industry in Canada is really just getting started in understanding how to use these varying data sets to their advantage, particularly in the OOH and DOOH space. Building teams of appropriately skilled digital product engineers, data scientists and mathematicians to help understand and dive deep into the layers will be required.
 How have you prepared to tackle those challenges?
From the beginning FrontRunner was built as a digital-first company. We're not just building our own DMP to handle and work with the aforementioned layers of data, we've been working with leading partners and aggregators of data in both the media and real estate space, ensuring the crossover of industries applicable to our business model will see the advantage of the plethora of data we're ingesting and provide them with a clear and simple understanding of its relevance to them.
We've started a proof of concept (POC) where, for the first time ever in OOH. We're examining the methodologies of Google, Facebook and Amazon's ad targeting and spend recommendation tactic and developing a reach/frequency model that uses econometric data modeling, comparative and deep mathematical algorithms to examine a specific neighbourhood. That includes the geospatial traffic and time stamped data sets generated from within the area, and other external factors, to predict an appropriate OOH/DOOH spend level in order to achieve a desired reach and frequency during a campaign.  We're basically working to bring more intelligent, data-driven, OOH/DOOH planning tools to the media industry.
What do data analysts wish the rest of the industry knew?
How time consuming data science is.  I think the media industry, being exposed to and using varying data sets each day, can take data science for granted.  Companies like Environics don't just pump out new products in a day or a week based on a new data set that's available. It takes months and months of trial and error to test, vet for accuracy, test again with different variables etc., in order to provide the analytics the media industry sees daily.  I think I speak for my fellow data folks when I say we'd love the industry to understand exactly what it means to take data and truly understand its meaning, relevance and value to, not just an industry, but specific clients.  Also, this isn't minority report – its bulk, anonymized or voluntarily submitted data – privacy laws exist for a reason.
You and I have discussed traditional data points like gender, for example. Where do you see the changes in data science going as the industry starts to value certain data sets over others?
Data science overall is about objectively looking at an input of data to understand its impact on worldly outcomes, using math and statistics, and weighing factors to predict a viable outcome because it's used in literally everything we do online.  From content curation based on social engagement, through to curated ads for the latest Yeezy kicks we've been eyeing, to the playlists on our Spotify account – that's all data science, A.I. and machine learning.
As it pertains to advertising and media however, I think data scientists will need to expand their ingestion of data from typical geolocation, transactions and clicks, and shift more toward an understanding of psychographics and contextual behavioral data sets, particularly as the Gen Z's start emerging into the workforce and becoming a more active part of the financial ecosystem.  The way brands and advertisers communicate with other demographics just won't cut it with Gen Z.  We're going to have to get creative with new and voluntary ways of data collection to deeply understand this demo. There was an article I read recently that specified that close to 50% of Gen Z would submit brand, product and design ideas if given the opportunity, while at the same time almost 60% have ad-blockers enabled on their devices – what is this data illustrating to us?
If the media industry could make one New Year's resolution for 2020, what would you recommend that it be?
At the top of my list would be to create a more transparent agency/client business model. It's no secret many brands are bringing business back in-house in the Canadian marketplace, and certainly FrontRunner has great brand direct and agency partnerships – we love them both. For me, personally, there is a lack of transparency between the agencies and the brands as to the challenges, successes, rationale and reasoning for repeat campaigns and long term or preferred partnership buys, which, if I was a brand, I would not be thrilled about.  There is no doubt to me the value of an agency and how hard the planning, execution and monitoring teams work, however I think in many cases, at the top level there is a serious lack of transparency as to what is really driving some business decisions affecting the brands and ultimately has resulted in brands bringing business back in-house where they can observe, monitor and control what's happening with their brand.
Many brands we deal directly with have expressed a lack of innovation and a willingness to take risks by their agency partners. Understandably risk is, well, just that, so it's intimidating to agencies as there is the potential of failure.  However, more and more brands are really willing to take risks, explore innovative new technology, listen to rationale as to why something never done before may be a great idea.  They want to become a first-mover, execute that first-to-market campaign and gain massive amounts of earned media, so I would suggest the media industry make a solid 2020 new year's resolution for our agency groups to become highly transparent partners again.