Bell Media adds new VP, Karine Moses takes on new duties
The news comes as Mirko Bibic officially becomes president and CEO of parent co BCE, taking over from George Cope.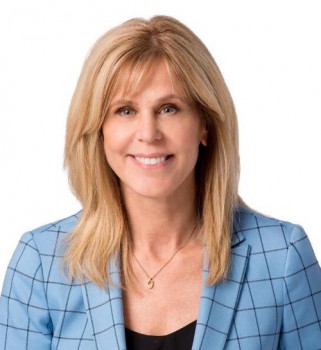 Suzane Landry has joined Bell Media as VP, French-language content development and programming.
In her new position, the former TVA Group senior director responsible for content and programming of all non-sports specialty channels, will oversee the leadership, strategy, and execution of all program planning, original production, and acquisitions for Bell Media's French-language non-sports content.
The former reporter and Pixcom Productions producer (pictured) will report to Bell Media Québec president Karine Moses, who has been named vice chair, Québec in addition to her duties. Moses succeeds Martine Turcotte, who previously announced she would retire after 31 years with the company, while Landry fills Dany Meloul's shoes.
It was unveiled that Moses would officially take over Turcotte's role during an announcement welcoming former COO Mirko Bibic as president and CEO of BCE and Bell Canada.
Bell's executive team also received an update with Claire Gillies, Blaik Kirby and John Watson all being assigned new roles.
Gillies – former SVP, retail – has been promoted to president, Bell mobility, while Kirby, who previously held the position for close to five years, is now group president, mobility, residential and small business. Watson, former EVP, customer operations, is now group president, customer experience, a post that will continue to lead all of Bell's customer service and support operations as part of the company's champion customer experience goal.
Bibic was named Bell's 14th CEO this summer, when former Bell Canada and BCE president and CEO George Cope announced he would retire in January 2020.
Additionally, two other senior leaders also have new posts. Andy Wright, formerly VP, consumer & small business at Bell mobility, will take on Gillies' previous post as SVP, retail; and Kevin Cluett, previously VP, sales & marketing execution for Bell residential services has been upped to SVP, sales and distribution.
This story originally appears in Playback.