Foodism, Escapism get experiential to reach commuter audiences
Twenty-Two Media will now distribute its print titles at Billy Bishop Airport and Toronto's Union Station.
How much of an effect can a distribution have on an advertising offering? Plenty, if you think on your feet and listen to what clients want, says Krista Faist.
Faist (pictured left), the CEO and publisher of Foodism and Escapism, says parent company Twenty-Two Media chose to add two new permanent distribution locations at Toronto's Union Station and the Billy Bishop City Centre airport, on top of retail locations in Loblaws and City Markets, the Drake properties, St. Lawrence Market and Assembly Chef's Hall. Those locations had been on the company's radar, says Faist, for a few reasons.
For one thing, she says the more established Foodism brand is more than just an urban magazine. "The biggest feedback we've gotten is that our readers aren't all downtown, and they were finding it hard to get their hands on copies of the magazine. We wanted to make it more accessible." As for Billy Bishop, now that Twenty-Two has been publishing a travel brand, Escapism, it makes sense to be at an airport, she says. Most of Escapism's partners are travel-related brands and "catching people in that mindset" is key.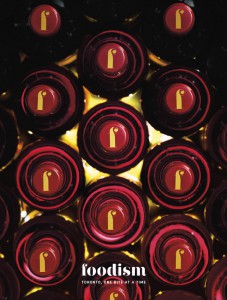 But with Union comes a new venture for the company: experiential.
With the space secured at the Toronto transit hub, Foodism has run two experiential tests around the holidays, with a promotional stint for wine company Jacob's Creek and South African liquor Amarula in conjunction with the distribution of its holiday issue.
"Offering an experiential arm at Union to premier clients essentially allows us to create a full turnkey experience," she says.
The free print magazines are ad-supported (Foodism is distributed bi-monthly, while Escapism is a quarterly). While Faist wouldn't share exact figures, she says over the last two years both magazines have exceeded their advertising sales targets, even after raising them earlier this year. "Our sales team has become really robust in that way. Clients and brands are now looking for that one-stop shop, so we can offer one-to-one reader connection on top of a great brand awareness campaign in print."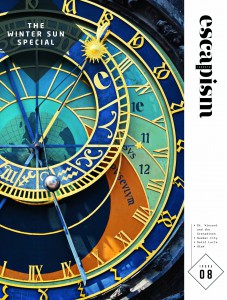 That's on top of the in-house creative services arm that was added by Twenty-Two last year, in order to produce in-house campaigns and sponsored content. Faist says most of the clients are in the food and drink category, although since adding Escapism the company has been able to attract more travel, tourism and lifestyle brands including WestJet, Fly GTA, Ritz Carlton and Groupe Germain Hotels, Subaru, Union, Nikon, CN Tower and more.
Approximately 50,000 print issues of each magazine are distributed during each period, while both websites see approximately 100,000 digital monthly views.