Spotted! Harley Quinn hits the streets
To promote its new DC superhero story, Warner Bros. Canada brought facets of the film to fans with two Toronto activations.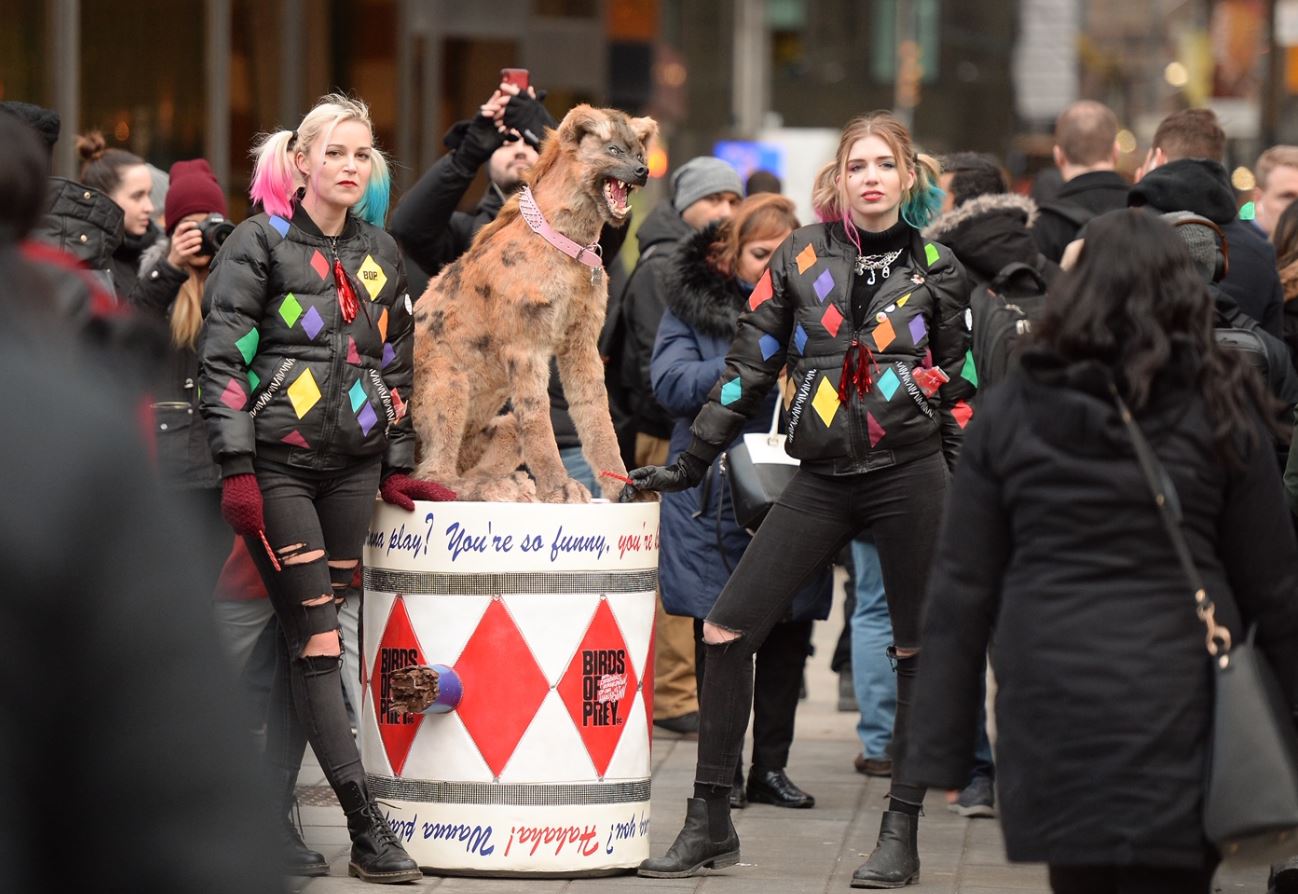 Since her first movie appearance in 2016′s Suicide Squad, DC superhero character Harley Quinn has become a fan favourite. As Warner Bros. Canada amps up for the Feb. 7 release of Birds of Prey (And the Fantabulous Emancipation of One Harley Quinn) it teamed up with Twizzlers and Hot Topic for a one-day activation during rush-hour last week outside of Toronto's Union Station.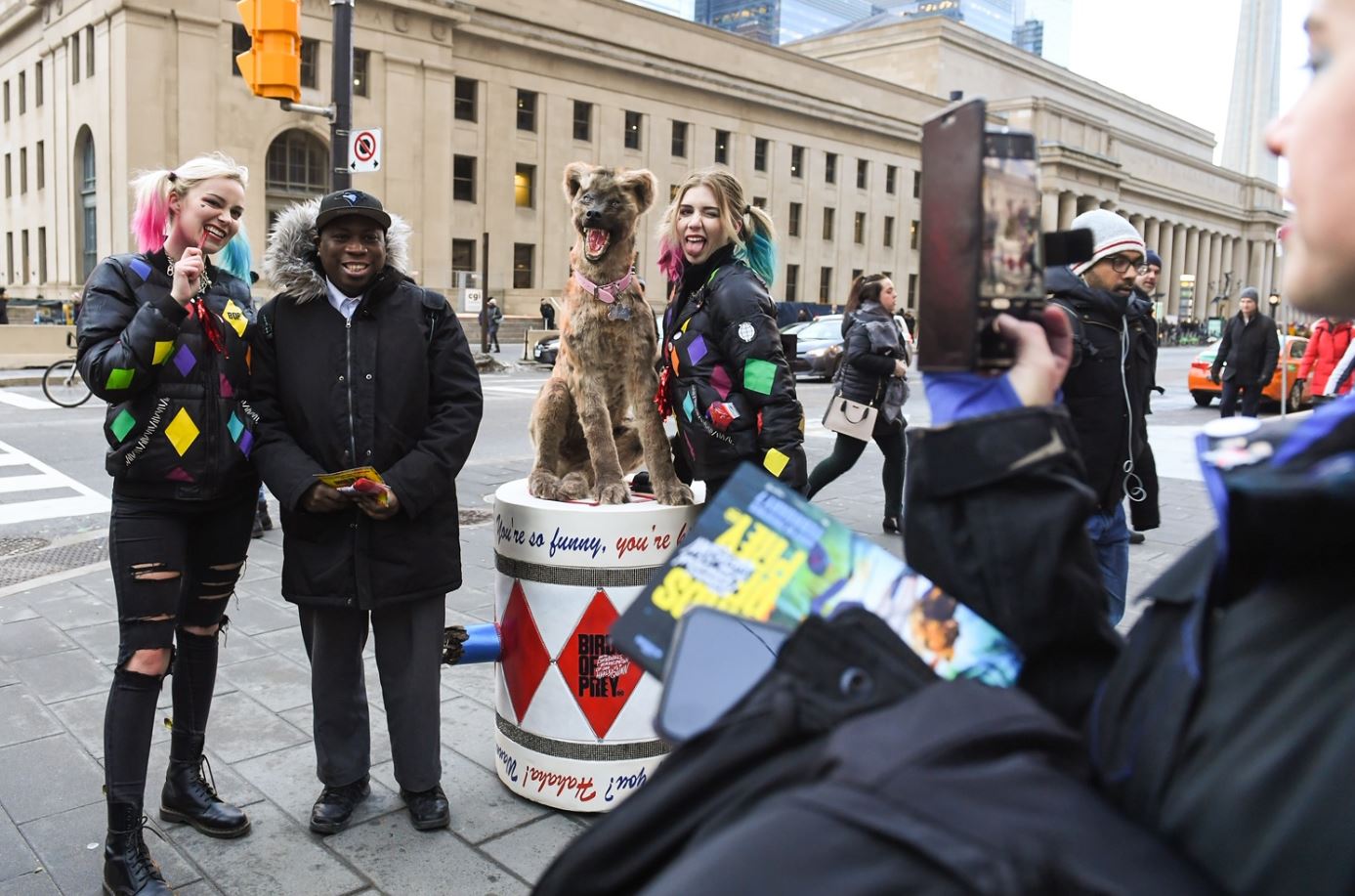 In the film, Harley Quinn, a character with a storied history with the infamous Joker, rescues Bruce the hyena who becomes her best friend and the catalyst that helps her leave the Joker behind. The studio commissioned custom-made hyenas to sit atop custom-made mallets – Quinn's 'weapon' of choice – as a host of Harleys were onsite to snap photos, provide info about the movie and share some Twizzlers. "We were looking to do something fun that has the same kind of element and vibe of her character in the movie," says Dave Videka, president of Rooftop Agency.
Twizzlers and Hot Topic were cross-promoted in the activation because of explicit connections to the film. In the movie (and trailer), Quinn shares the licorice candy with her beloved Bruce in a very Lady and the Tramp style move. Additionally, Hot Topic is the official apparel retailer for the movie, having long partnered with parent comic company DC.
In addition to the street stunt, the team ran a fan activation at Yorkdale Shopping Centre the weekend before the release that allowed visitors to recreate the film's poster. Both activations created #BirdsofPrey photo post opps. To date, the activations garnered foot traffic of over 470,000 with 1.1 million content impressions and 180,000 total content engagement (16%) on social media.
Recreating an environment where visitors can be transported somewhere like the DC Universe is a staple of the Warner Bros. Canada marketing strategy, Videka says, adding that Harley's character connects with a wide demo, due to her connection to older DC characters as well as a younger generation attracted to her bold place in the DC Universe as a female role model.
"The character herself is an extremely important persona," Videka says. "There should be more roles like this for female characters especially in the superhero world."