CRTC begins interventions for Bell Media/V deal
Quebecor is holding firm in its stance against the acquisition.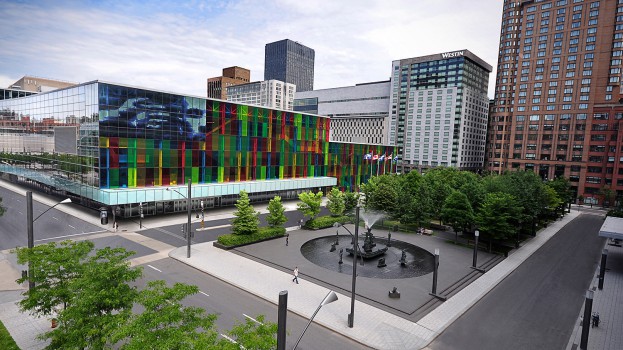 Representatives from Bell Media and Groupe V gathered in Montreal on Wednesday (Feb. 12) at a CRTC hearing to discuss the proposed acquisition of Groupe V Media's TV network V and its VOD service Noovo.
Karine Moses, president of Bell Media Quebec, reiterated the company's plans to produce original French-language content for its V stations, as well as establish in-house news coverage. She said the acquisition will "strengthen the French market as a whole" by bringing in additional competition to the market, which has largely been dominated by pubcaster Radio-Canada and Quebecor-owned channel TVA.
Appearing in opposition of the acquisition was Quebecor president and CEO Pierre Karl Péladeau (pictured) who has previously gone on record on the matter. Péladeau said the deal would give Bell Media too much control over advertising and media in Canada.
He went on to argue that Bell Media has become so large it can ignore any regulations imposed on it to produce Cancon, resulting in less original French-language programming and more U.S. programming acquisitions, since it can afford to pay any fines attached. He concluded the intervention by proposing that "regulatory and government authorities dismantle Bell before it is too late."
Other interventions came in support of the acquisition, but requested a number of changes in Bell Media's licence adjustment proposals. Among the proposals for the acquisition is that the CRTC lower the Programs of National Interest (PNI) expenditure threshold for Bell's French-language group licence to 16.5%, since Groupe V has operated with a threshold at 10%.
A number of organizations, requested that the CRTC deny Bell Media's request to lower the PNI expenditure threshold from 18% to 16.5%.
If the CRTC approves the acquisition, Bell Media will take over V stations as of Sept. 1, 2020.
A version of this story appears in Playback.