ICYMI: New story-like formats emerge, Transplant debuts with a bang
Plus, the Canadian Premiere League takes to TikTok.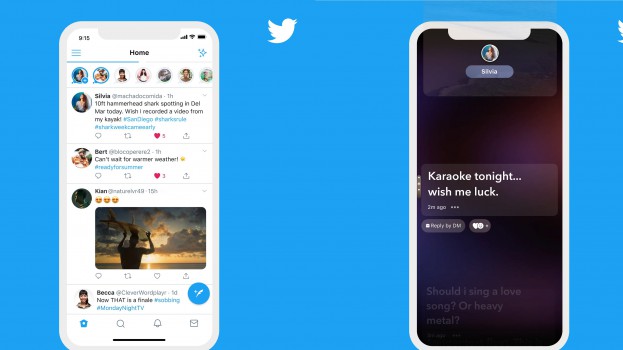 Loose Tweets? They're now Fleets
Twitter is the latest social media platform to test temporary statuses. While the network isn't calling the feature "Stories," it has drawn comparisons to the format made famous by Snapchat that eventually went to Facebook, Instagram and Whatsapp, for obvious reasons.
Dubbed "Fleets" (to signify a "fleeting thought"), the statuses will disappear after 24 hours and, unlike regular Tweets, they won't be re-Tweetable. The goal, said Twitter product lead Keyvon Beykpour, is to encourage people to share thoughts that they wouldn't likely Tweet. The Fleets will be accessible at the top of the feed. Beykpour admitted that these are similar to other platforms' Stories formats, which he said will help the format "feel familiar to people," but said the platform has made several "intentional differences" to make the platform more focused on sharing people's thoughts. So far, Fleets are only being tested in Brazil.
LinkedIn has also confirmed that it's working on its own version of Stories, which will be rolled out to all users in the near future. Pete Davies, head of consumer product at LinkedIn, stated that tests are currently occurring internally, and the goal is to keep engagement up on the platform.
CTV records a win with Transplant premiere
New Canadian medical drama Transplant pulled in an average minute audience of 1.3 million viewers for its premiere on Feb. 26, according to Numeris data provided by Bell Media. It came in third overall for the night, behind lead-in The Masked Singer on CTV and Survivor on Global. It also claims the 9 p.m. time slot, coming in above Chicago Fire on Citytv and Seal Team on Global.
The series boasted a reach of 2.8 million unique viewers when combined with ratings from its French-language debut on VRAK. Bell Media also says it is CTV's most-watched English language debut for a Canadian series since The Indian Detective premiered in 2017. The show had a big boost from a promotional campaign leading up to its debut, with coveted ad spots during the Super Bowl and the Academy Awards.
CPL picks its official ball partners, launches TikTok channel
The Canadian Premier League (CPL) has partnered with Derbystar Canada as its official match-day and training ball provider. The partnership was announced on the CPL's new TikTok channel, which the league launched just recently with the intent of sharing game highlights and behind-the-scenes footage from the league. So far, the league boasts only 175 followers, although it has only posted two videos in the short time since the TikTok channel was launched.
The partnership between CPL and Derbystar was negotiated by Canadian Soccer Business, the business development and sponsorship unit of CPL.