Inside Metroland's sales program to help local businesses
The Torstar operation is expanding a popular program that allows people to buy pre-emptive vouchers through their local papers.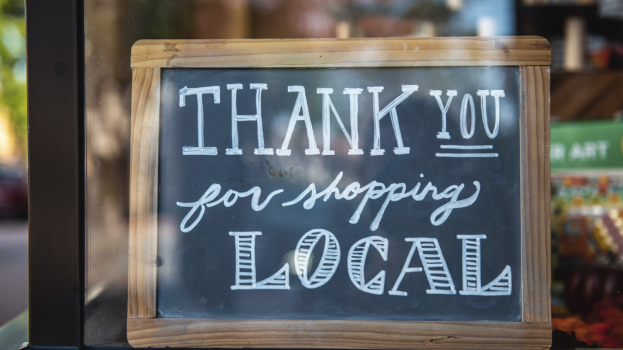 It's not an easy time to work in news media.
Donna Luelo, VP of sales for Torstar Regional Daily Brands, caught up with MiC to discuss the specific ways StarMetroland Media is trying to help local advertisers and readers through the COVID-19 pandemic with a new community program.
When speaking with MiC, Luelo had just left a company-wide virtual town hall, in which Torstar CEO John Boynton announced that 85 positions across the company would be eliminated. Nevertheless, she is thinking about the big picture and about companies besides just Torstar.
"You hear this all the time that we're all in this together," she says. "Our local businesses are having a particularly hard time right now. Most of them have greatly reduced revenues."
StarMetroland's regional titles take in a much greater deal of their revenues from local advertisers than national ones. It's a mutually beneficial relationship, but Luelo says Metroland is now in a better position to help.
The media company has launched a new campaign called #togetherlocal, which allows readers to purchase gift cards from local businesses at a discounted rate through their local Metroland titles. The goal, says Luelo, is to provide those businesses with some revenue to help support their long-term survival, while also encouraging communities to go out to those businesses once lockdown restrictions lift and the locations are able to open in full.
Besides the help with cash flow, the businesses that enrol in the program also benefit form a credit toward advertising in any of Metroland's properties.
Despite the radical new circumstances, Luelo says this actually isn't new for Torstar's properties. "The Hamilton Spectator runs a program like this a few times a year, as does the [Waterloo Region] Record and our Niagara region dailies. But we've scaled it to a much greater degree. The platform was already there."
At only four days in (at the time of the interview), Luelo says there's been an overwhelming response from advertisers, with many signing up sight-unseen. The program was initially only open for sales for four days, but Luelo says, "we realized we were onto something from a consumer perspective, because we sold out [of the gift certificates] pretty quickly."
The program will now extend until at least the end of April so that Metroland can onboard even more local businesses. Luelo says most of the interest both from a business perspective and a consumer perspective has been around restaurants.