Isolation podcast trends: There's more than meets the ear
There are fewer downloads and listeners, but this doesn't tell the whole story.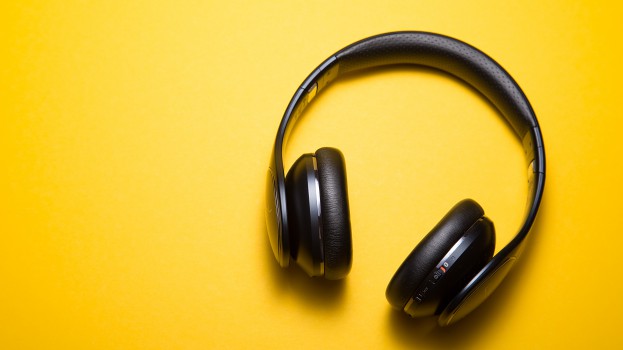 It's a trend that's been projected for several years now: podcasts are the next big thing.
Online audio series covering everything from politics to recaps of The Baby-Sitters Club are all the rage for listeners. There's plenty to like about podcasting audiences – they're mostly young, educated, affluent and loyal. While there aren't enough extensive studies on the effectiveness of podcasting as an advertising vehicle, that hasn't stopped brands from taking out deals on podcast ad spots or, in some cases, going full-force into branded podcasts.
Now, with a significant disruption to daily life, media habits have been upended. Some analysts have predicted that podcasts will see a lift in consumption. But data from intelligence firms Podtrac and Chartable show that downloads and listening have taken a slight dip. Although, that doesn't necessarily mean the overall growth of the podcast market is abated.
Yes, listening is likely down (slightly)
There are no standardized ratings for podcasts similar to the Numeris ratings for radio and television or COMMB's measurements for OOH. But third-party analytics companies specializing in podcasting have indeed found some commonalities that point toward a downward trend.
However, if you look at podcasting year-over-year, says Jeff Vidler, president of audio measurement specialists Audience Insights, listening isn't entirely down. "It was growing up until a few weeks ago. It's still higher than this point last year."
For example, Podtrac's data shows that, as of April 6, daily podcast downloads are still more than 20% higher than they were at the start of the year. But, there has been a week-over-week dip; on March 2, daily downloads were 35% higher than they had been at the beginning of the year.
Chartable measures both downloads and listening; it notes that downloads don't always tell the full story as some users have automatic downloads set up for podcasts. Most genres have seen a decrease in listening: religion and spirituality, arts, TV and film and sports are down 30% or more, while comedy and news, especially on Apple Podcasts, are down 20%.
However, it also says that engagement is high. Listen-through rates remain strong across genres. Additionally, reviews of podcasts initially dipped by more than 30% from the beginning of the year, and have since come up to only 17% less than the beginning of the year. More engagement, says Chartable, tends to mean fans who are more likely to listen to and absorb commercials.
Part of what's driving the recent dip in downloads and listening, says Vidler, is the impact of what Audience Insights calls the "power listener" – people who listen to more than five hours of podcasts per week. These people tend to be the earliest adopters of podcasts and are responsible for the vast majority of podcast listening. With their habits askew, that impacts the entire podcast market. "Part of the common habit in this group is they would do their downloads in the morning, load up their smartphone with podcasts, and make sure they have something to listen to during the periods in the day when they're walking, commuting, doing all sorts of things that they're not doing anymore."
There's a broader context
"From what we can see, audio habits in general have been turned upside down."
That goes beyond just podcasting, says Vidler. For example, with radio, there's less listening in the morning.
"People are not in their car on commutes, people aren't going elsewhere, and people are not getting their day organized in their household the same way and having the radio help them do that," adds Vidler. "That's always been the role that radio plays. You're now seeing a lot more listening at home, more in the afternoon and evening. It's not playing that at-work companion role anymore."
Podtrac's data shows that hourly listening generally mirrors the same daily patterns as before, but the morning peak is significantly lower than it had been prior to the pandemic, while afternoons and evenings are more on par with previous data.
From Audience Insight's perspective, podcast listening is being saved for later in the day. That might skew the amount that people are listening to, but not the fact that they're listening at all, says Vidler.
And, as people spend more time sheltering in place and adjust to their new surroundings, Vidler says, mindsets may change, which lead to an increased amount of listening once again. "Compared to the beginning of the sheltering period to now, they're feeling more isolated and more bored. Those are the things that make you try different things and form new habits. There might be people who are listening to podcasts for the first time."
Whether or not that sticks around after sheltering lifts is another story, says Vidler.
Changing the subject
When it comes to podcast subjects and topics, some are faring better than others. News is holding up better than others in terms of downloads. Daily downloads on news are up 60% from the beginning of the year (but down nearly 20 percentage points from their peak in the first week of March), according to Podtrac. Business podcasts are the only type of podcast to record more than one week of WoW growth since the start of the pandemic, with WoW growth of 20% the week of March 23 and 4% the week of April 6.
On the other side of the spectrum, comedy is more resilient, up 25% from the beginning of the year for downloads (but again, down 20 percentage points from early March). Vidler says neither is surprising, as people are looking either to stay informed or distract themselves. This fits with recent data from Corus Entertainment, which found that 49% of Canadians are trying to limit the information they take in, but it's difficult to avoid, and that many Canadians are looking (often unsuccessfully) for reflections of "normal" life.
Vidler says the two mindsets aren't mutually exclusive. It's a confusing time, he says, and mentalities are changing by the minute.
The only genres with download growth lower than it was at the beginning of the year are true crime, education, music and fiction. All but true crime had been on a downward trend prior to the pandemic.