Bell's acquisition of V officially closes
Bell Media Quebec president Karine Moses will lead the Montreal-based team responsible for the day-to-day operations of V.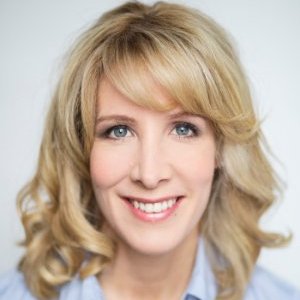 Bell has completed its acquisition of French-language TV network V and AVOD service Noovo.ca.
This marks Bell's first French-language conventional TV network in its portfolio. Karine Moses (pictured left), president, Bell Media Québec and Bell's Vice Chair, Québec, will lead the Montreal-based team responsible for the day-to-day operations of V and Noovo.ca.
She says the company is "committed to broadening relationships with viewers, local independent producers, and advertisers."
Last month, the Canadian Radio-television and Telecommunications Commission (CRTC) approved Bell Canada's $31.3 million deal for Groupe V Média's V Interactions, finding that the transaction serves the public interest. Notably, the Commission said its rationale for its resolution would be published at a later date.
The deal has come under fire in the past – with Quebecor president and CEO Pierre Karl Péladeau arguing the agreement would give Bell Media too much control over advertising and media in Canada, and even proposing that "regulatory and government authorities dismantle Bell before it is too late" at the transaction's February hearing.
Among the CRTC's conditions for the transaction were guarantees of investment in local and original French-language Canadian programming and promises to keep the headquarters for V stations and French-language Bell Media Group in Montreal.
Bell previously entered into an agreement with Groupe V Média's shareholders to acquire French-language TV network V and its related digital assets such as Noovo.ca in July 2019.
Additionally, Mirko Bibic, president and CEO of BCE and Bell Canada, said incorporating V into Bell's media properties was key to its strategic imperative to deliver compelling content to customers everywhere. "Bell Media has the commitment and resources to invest in French-language content necessary to take V forward, and to bring much-needed consumer choice and competition to Quebec's television sector," he said.
The company has also reorganized its original French-language programming teams under Bell Media VP, French-language content development and programming Suzane Landry.
Effective immediately, Landry, who joined the company earlier this year, has appointed Mélanie Bhérer as general manager, variety, lifestyle and documentary and Sophie Parizeau as general manager, fiction and digital content. As well, V executive Brigitte Vincent – who recently served as EVP, content – has joined the team as general manager, programming strategies, acquisitions and commercialization.
This story originally appears in Playback.