AGT is back and the top five shows some improvement: Numeris
Viewers overall showed more enthusiasm for TV, particularly unscripted, this week.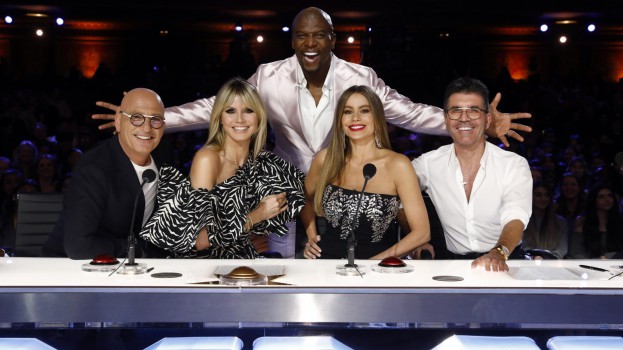 With two reality competition juggernauts back on the schedule, the Numeris results for the week ending July 19 showed a small improvement over the week prior – with at least one program managing to pull in a seven-figure AMA.
America's Got Talent (AGT) has dominated all season, and in the most recent measured week, the show pulled in an average of 1.21 million viewers per minute, the highest of all single-night programs. World of Dance, which also took the previous week off, came back without missing a beat, ratings-wise, taking in 920,000 viewers.
While there's still undoubtedly a summer slump in TV viewership due to a lack of new shows and a reliance on reruns (repeat episodes of series like Blue Bloods and Bull have been among the top programs this summer), the top-five showed some improvement this week; not only was the number-one program back above one million, but the second-through-fourth programs also showed some improvement. Last week, three top-five programs fell below 700,000, a new low for summer TV. This week, the fifth-place finishing program pulled in 711,000 viewers.
Regionally, AGT was a favourite for most viewers, while specialty programs like Alone, Deadliest Catch and Alaskan Bush People continued to play well in Alberta markets. Western Canadians also continue to gravitate toward Border Security more than their eastern counterparts, while Montreal once again posted an all-CTV top five.
Canada (Anglophone)
1. America's Got Talent on Citytv Tuesday at 8 p.m.: 1.21 million viewers
2. World of Dance on CTV Tuesday at 10:01 p.m.: 920,000 viewers
3. Marvel's Agents of SHIELD on CTV Wednesday at 10 p.m.: 834,000 viewers
4. The Titan Games on Global Monday at 8 p.m.: 822,000 viewers
5. Blue Bloods on CTV Friday at 10:01 p.m.: 711,000 viewers
Quebec (Francophone) 
1. Un zoo pas comme les autres on TVA Monday at 7 p.m.: 576,000 viewers
2. 1res fois on SRC Sunday at 9 p.m.: 566,000 viewers
3. Chicago Fire: Caserne 51 on TVA Monday at 8 p.m.: 562,000 viewers
4. Les gags on TVA Sunday at 6:30 p.m.: 556,000 viewers
5. Ciné-extra on TVA Saturday at 6:30 p.m.: 546,000 viewers
Montreal (Anglophone)
1. America's Got Talent on Citytv Tuesday at 8 p.m.: 45,000 viewers
2. CTV Sunday Movie on CTV Sunday at 7 p.m.: 39,000 viewers
3. Blue Bloods on CTV Friday at 10 p.m.: 35,000 viewers
4T. World of Dance on CTV Tuesday at 10:01 p.m.: 34,000 viewers
4T. Marvel's Agents of SHIELD on CTV Wednesday at 10 p.m.: 34,000 viewers
Toronto/Hamilton
1. America's Got Talent on Citytv Tuesday at 8 p.m.: 324,000 viewers
2. World of Dance on CTV Tuesday at 10:01 p.m.: 288,000 viewers
3. Marvel's Agents of SHIELD on CTV Wednesday at 10 p.m.: 201,000 viewers
4. CTV Sunday Movie on CTV Sunday at 7 p.m.: 164,000 viewers
5. Bull on Global Monday at 10 p.m.: 155,000 viewers
Edmonton
1. Tough as Nails on Global Wednesday at 9 p.m.: 68,000 viewers
2. America's Got Talent on Citytv Tuesday at 9 p.m.: 56,000 viewers
3. Global News Morning on Saturday at 7 a.m.: 52,000 viewers
4. The Titan Games on Global Monday at 9 p.m.: 51,000 viewers
5. Alaskan Bush People on Discovery Monday at 9 p.m.: 51,000 viewers
Calgary
1. America's Got Talent on Citytv Tuesday at 9 p.m.: 55,000 viewers
2. World of Dance on CTV Tuesday at 8:01 p.m.: 49,000 viewers
3. Alone on History Thursday at 10 p.m.: 44,000 viewers
4. Marvel's Agents of SHIELD on CTV Wednesday at 8 p.m.: 38,000 viewers
5. The Titan Games on Global Monday at 9 p.m.: 30,000 viewers

Vancouver/Victoria
1. America's Got Talent on Citytv Tuesday at 8 p.m.: 181,000 viewers
2. The Titan Games on Global Monday at 8 p.m.: 167,000 viewers
3. Border Security on Global Saturday at 7 p.m.: 90,000 viewers
4. World of Dance on CTV Tuesday at 10:01 p.m.: 85,000 viewers
5. Global News Morning on Global Sunday at 7 a.m.: 84,000 viewers