ICYMI: La Presse prepares for a cookie-less future
Plus, Vertical City joins the DPAA and Mitch Marner dips into esports.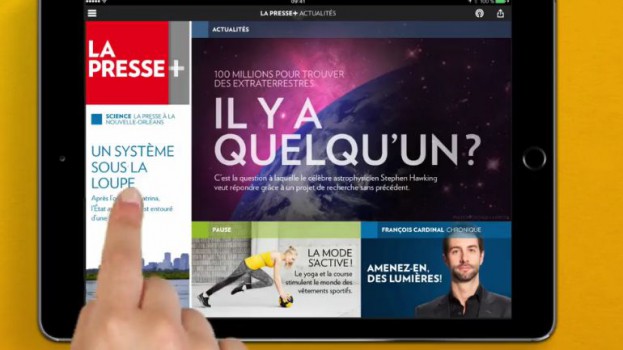 La Presse creates single sign-on strategy
This week, digital publisher La Presse deployed a new authentication strategy for its digital properties. Going forward, users will have a single sign-on for La Presse+, as well as the separate La Presse website, which will allow them to remain logged on across platforms after only a single sign-on. This will allow advertisers to more efficiently target audiences, which La Presse says is a response to the anticipated disappearance of third-party cookies. Log-in environments have been cited by many across the industry as a solution to a cookie-less future once Google removes support for third-party cookies on its Chrome browser in 2022. Such environments will enable publishers to understand their users better for targeting purposes, while still remain privacy compliant.
Vertical City and Vertical Impression joins DPAA
Vertical City and its advertising unit Vertical Impression has joined the Digital Place-Based Advertising Association (DPAA). The Edmonton-headquartered company, which specializes in elevator advertising, recently expanded its national footprint by touching down in the Quebec market. The DPAA will help support its growth by providing access to all the trade association's resources including research, best practices and case studies.
Overactive Media adds to its ownership group
Esports might still be a niche interest, but one Toronto esports company got a big boost from a mainstream sports star. OverActive Media, parent company of both the Toronto Defiant and Toronto Ultra, has added Leafs forward Mitch Marner to its ownership group. Effective immediately, Marner has become an investor and an ambassador for both franchises. Throughout the pandemic and the NHL's pause, Marner drew a number of fans on social media through his streaming of games including Call of Duty on Twitch. Marner said he views it as an opportunity to bridge the gap between hockey fans and esports, and to introduce both franchises to traditional sports fans. According to a recent study by Vivintel, 19% of Canadians have followed esports in at least a minimal capacity, whereas the NHL boasts the biggest following at 59%.