Exclusive: How do Canadians feel about a U.S. TikTok ban?
In a study provided to MiC, Horizon Media found that a sizeable number of Canadians view the platform as a source of brand discovery and connection.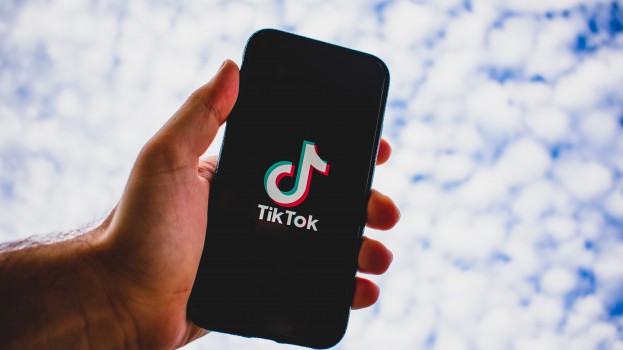 Early last month, U.S. President Trump tabled legislation that would effectively ban video app TikTok from operating in the U.S. in 45 days if it is not sold by its Chinese-owned parent company, ByteDance, by then. Since then, companies such as Walmart and Microsoft have been floated as potential buyers for TikTok's U.S. operations. While the ban wouldn't extend north of the border, a new study shows that the ban could still be a big loss for brands and advertisers in Canada, especially those who want to connect with people under the age of 35.
There are clear benefits of brand exposure in this platform given perception uncovered in Horizon Media's Finger on the Pulse survey, which was provided exclusively to Media in Canada.
The app is viewed to be a great place for brands to advertise (47% of Canadian brands, versus 59% U.S.) and association with TikTok is believed to give a brand street cred. It increases the likelihood that viewers will buy from a brand they see on the app (28% Canadian versus 34% U.S.) It is viewed as a source of brand connection (27% Canadian versus 30% U.S.) and discovery (31% Canada and the U.S.) that would be lost. Even though a ban or change in ownership would not extend to Canada, it could prompt a creator exodus, which would affect viewers worldwide.
The survey, which went out Aug. 22, found that Canadian and U.S. consumers were widely split in their attitudes to the ban. Chief among the issues for the U.S. is a distrust of China to protect user data (80%) and a belief that TikTok should be owned by a U.S. company like Microsoft (63% among the general population; 72% among 18- to 34-year-olds).
The survey of 500 people shows that a whopping 76% of U.S. consumers support the ban, but only 45% of Canadians support it. Canadians are concerned about privacy and data security but on the other hand, there's their desire for entertainment.
Those aged 13 to 17 (51%) have the strongest feelings against the ban. Outside of Gen Z and Millennials, those aged 45 to 49 age group suggest the same sentiment. Horizon hypothesizes that they could be the parents of the Gen Z participating in some TikTok challenges with their kids. Only 23% Canadians believe that change of the ownership will bring improvements and would feel safer using it.
More than half (53%) of current Canadians users say they would just follow their favorite TikTokers on another social media platform. This presents an opportunity for brands to identify a pool of influencers who resonate strongly with their consumers. Among TikTok users, 45% of Canadians agree on the ban and 62% of those in the US agree.
Overall, Canadians are skeptical about the ban but are closely monitoring events from a distance. The situation is quickly evolving and something to keep an eye on, especially with the recent news of the resignation of TikTok's CEO. Additionally, last month, Instagram launched a TikTok-like feature, Reels, which buyers already have their eyes on as a potentially exciting new media channel.
TikTok is expanding in popularity among Gen Z and music enthusiasts, though its diversity in audience and content have expanded rapidly since the start of the pandemic. As an advertising and performance channel, it is still in its infancy, only recently launching a self-serve solution and limited targeting capabilities compared to others that have had years of product maturity. Still, Horizon has determined that for now, TikTok is worth considering for experimentation.