Toronto Life and Stella Artois partner on original culinary series
The eight-part series called Chef Artois is the latest effort by Stella to support struggling chefs and restaurants.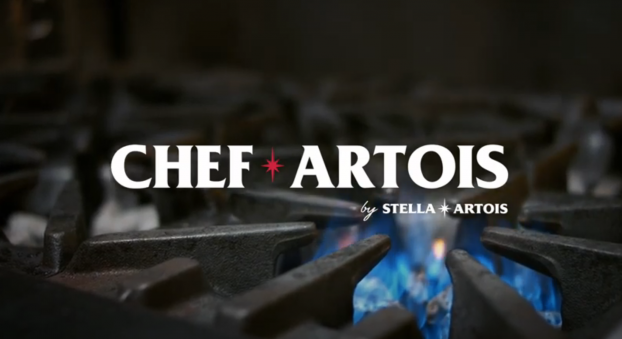 St. Joseph Communications-owned Toronto Life has launched Chef Artois, an original culinary series, in partnership with Stella Artois Canada.
The culinary competition hosted by television and radio host, Pay Chen, is a continuation of the beer brand's Rally for Restaurants – an online program that asks people to purchase gift cards from restaurants and bars across Canada to help provide immediate financial relief from the impact of the global pandemic.
Each 10-minute episode of Chef Artois is filmed in a Toronto restaurant with a live audience. It features two dinner guests who are randomly selected to recreate a restaurant's iconic dish. The contestants get less than an hour to cook up the entrée that is then judged by the restaurant's head chef. The winner receives a prize pack from Toronto Life and Stella Artois valued at over $1,000, including a gift card to the featured restaurant and gift cards for Rally for Restaurants.
The format was produced by SJC Content in collaboration with entertainment and production company, The Bokeh Collective.
Carmen Lago, account director and producer for SJC Content, says the idea came about when her team and The Bokeh Collective were brainstorming concepts for an original web series that would help restaurants during the COVID-19 lockdown. Lago contacted Todd Allen, VP of marketing for Labatt Canada, following the launch of the Rally for Restaurants initiative, and pitched the idea in partnership with Bokeh.
The first episode of Chef Artois launched last week through Toronto Life's Facebook and Instagram profiles and Stella Artois's YouTube channel. Episode and series promo spots will run across Chatelaine, Maclean's, Fashion and Flare. A new episode will be released every Wednesday at noon and run until Oct. 28.