Big Brother stays on top, Raptors climb: Numeris
While America's Got Talent didn't crack the top three, it continued to boast improved numbers.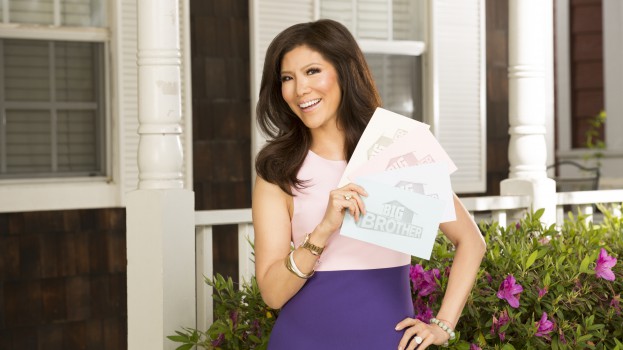 Summer may be coming to an end, but that doesn't mean anything is slowing down. In fact, after a tepid summer, Canada's TV viewers are just heating up.
Big Brother held onto its lead at the top of the charts and saw its numbers grow week after week – and it had a clean sweep over the top three spots in the nation in terms of single-night programs for the week ending Sept. 6.
While it may have not cracked the top-three, America's Got Talent continued to boast big numbers, at 1.13 million and 1.09 million for its two weekly episodes. It's a far cry from earlier this summer when it was struggling to pull in 900,000 viewers per minute.
The Raptors also increased their national presence after several weeks of mainly scoring big on a regional level. Round two against the Boston Celtics may not have ended the way fans were hoping, but the Raptors' sheer will to force game seven picked up plenty of viewers along the way. Sportsnet's first two games of round two, broadcast on Tuesday Sept. 1 and Saturday Sept. 5, took in an average of 1.3 million viewers across the two games, while TSN's first game on Thursday Sept. 3 took in an average of 939,000 viewers.
Regionally, there was plenty of variety across Canada – Toronto and Calgary cheered largest for the Raptors, while Edmonton continued to be the biggest booster of Global's Tough as Nails. In Quebec, Montrealers cheered for AGT, while Francophones across the province tapped into Foux du BBQ. And, in Vancouver, fans cheered on Bo Horvat and the boys as the Canucks faced off against the Las Vegas Golden Knights.
Canada (Anglophone)
1. Big Brother on Global Wednesday at 9 p.m.: 1.3 million viewers
2. Big Brother on Global Sunday at 8 p.m.: 1.2 million viewers
3. Big Brother on Global Thursdays at 8 p.m.: 1.13 million viewers
4. America's Got Talent on Citytv Tuesday at 8 p.m.: 1.09 million viewers
5. Raptors vs. Celtics on TSN Thursday at 6:30 p.m.: 939,000 viewers
Quebec (Francophone) 
1. Foux du BBQ on TVA Monday at 7:30 p.m.: 598,000 viewers
2. Les gags on TVA Tuesday at 7 p.m.: 588,000 viewers
3. Chicago fire: caserne 51 on TVA Monday at 8 p.m.: 585,000 viewers
4. Un zoo pas comme les autres on TVA Monday at 7 p.m.: 579,000 viewers
5. Cinéma TVA Friday at 8 p.m.: 559,000 viewers 
Montreal (Anglophone)
1. America's Got Talent on Citytv Wednesday at 8 p.m.: 33,000 viewers
2. America's Got Talent on Citytv Tuesday at 8 p.m.: 32,000 viewers
3. Formula One on TSN Sunday at 9:05 a.m.: 28,000 viewers
4. Saturday Night Live on Global Saturday at 11:59 p.m.: 27,000 viewers
5. American Ninja Warrior on CTV Monday at 8 p.m.: 23,000 viewers
Toronto/Hamilton
1. Raptors vs. Celtics on TSN Sunday at 1 p.m.: 543,000 viewers
2. America's Got Talent on Citytv Wednesday at 8 p.m.: 261,000 viewers
3. America's Got Talent on Citytv Tuesday at 8 p.m.: 258,000 viewers
4. Big Brother on Global Wednesady at 8 p.m.: 225,000 viewers
5. Big Brother on Global Thursday at 8 p.m.: 205,000 viewers
Edmonton
1. Tough as Nails on Global Wednesday at 7 p.m.: 72,000 viewers
2. CTV Wednesday Movie on Wednesday at 8 p.m.: 57,000 viewers
3. America's Got Talent on Citytv Tuesday at 9 p.m.: 51,000 viewers
4. Big Brother on Global Wednesday at 9 p.m.: 50,000 viewers
5. The Secret of Skinwalker Ranch on History Sunday at 10 p.m.: 48,000 viewers

Calgary
1. Raptors vs. Celtics on TSN Thursday at 6:30 p.m.: 53,000 viewers
2. Tough as Nails on Global Wednesday at 7 p.m.: 50,000 viewers
3. Big Brother on Global Wednesday at 9 p.m.: 45,000 viewers
4. Big Brother on Global Sunday at 9 p.m.: 37,000 viewers
5. CTV Wednesday Movie on Wednesday at 8 p.m.: 35,000 viewers

Vancouver/Victoria
1. Canucks vs. Golden Knights on Sportsnet Tuesday at 6:04 p.m.: 132,000 viewers
2. America's Got Talent on Citytv Wednesday at 8 p.m.: 127,000 viewers
3. America's Got Talent on Citytv Tuesday at 8 p.m.: 125,000 viewers
4. Big Brother on Global Wednesday at 8 p.m.: 96,000 viewers
5. Border Security on Global Sunday at 7 p.m.: 90,000 viewers