Why buyers should use Pinterest to reach men
Between self-care, home improvement, kid-friendly projects and long hairstyles, men have proven that their interests go beyond stereotypes – and so do certain platforms.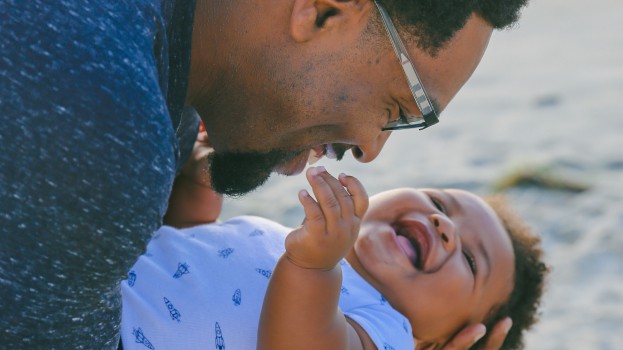 The perception of Pinterest only being a vehicle for reaching Mom as she searches for recipe ideas or decor might be a tad outdated. The latest data straight from Pinterest shows that there are three key audiences increasingly tuning into Pinterest for inspiration, which the platform is keeping its eyes on: Gen Z, Millennials and men.
David Mear, director of business solutions at Horizon Media, confirms that Pinterest is "no longer considered just a Mom's platform." He says with the evolution of Pinterest's audience, he believes it can become "the new testing environment to reach a male target."
The number of male Pinners has jumped nearly 50% since last year, with men searching for homeschool inspiration, as well as projects around the home (including those that also bring the kids in on the improvements as helping hands). Upgrading the home has become a clear priority with broad searches like "home improvement projects" spiking, and more specific ones like "woodworking projects for kids" on the rise.
Andrea Lawlor, director of social media for Havas Media Canada, says that the agency has seen increased media investment in Pinterest across its client roster in 2020.
"As Facebook and Instagram are embroiled in their socio-political and privacy issues, Pinterest has become more of a viable option for clients to investigate and test. Over the last couple of years, Pinterest's Canadian user base has grown exponentially, across both genders, which has turned the tide on the perception of Pinterest being a women-dominated space."
While Havas hasn't activated any male-specific targeting on the platform, it is running many gender-neutral campaigns within the CPG, alc-bev and retail categories. Lawlor says that as we move into the busy holiday season, Havas have also seen an increase in interest in Pinterest from historically male-skewed brands showing that there is definitely potential for growth.
Men are also turning to Pinterest for mental and physical health ideas and advice. In August, Pinterest's Global Beauty Report showed that men are looking for ways to embrace and express their physical appearance. They are exploring ways to enhance their grooming and skincare regimens with hair searches including "black men beard styles" (up nearly fourfold), "grey beards" (up 300%), "long hairstyles for men" (which has multiplied more than 25 times), "afro hairstyles men" (up nearly eightfold) and "curly hairstyles" (which has multiplied more than 19 times) on the rise.
Karen Hrstic, VP, group account director, Carat Canada, says, "We don't often instinctively think about reaching men on this platform, but with the relevant content and targeting options available, it provides an opportunity to extend reach outside of what we would typically plan against a male audience. As long as you have the right targeting and contextually relevant content, Pinterest provides a great environment for a more male focused brand. We have definitely started looking at different opportunities on some of the brands we work on and will continue to do so as these trends become status quo."