Kruger's new initiative goes all the way from minor hockey to the NHL
To show how it's supporting minor league hockey, the brand is rolling out a major media buy and extended NHL partnership.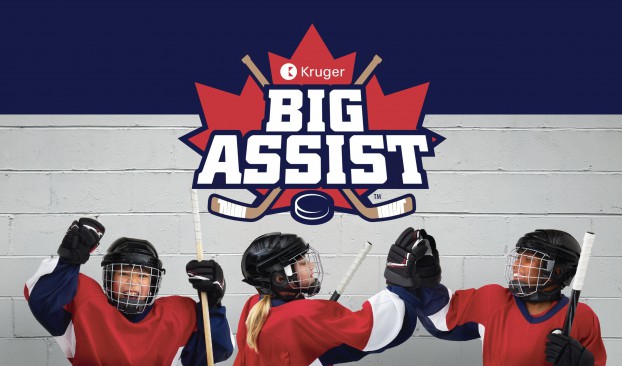 No one can forget the way major league sports were initially impacted by the pandemic. For months, Canadians sat at home anticipating the day they could once again watch baseball, basketball or hockey on TV.
Now, the big leagues are back, but there's an additional impact in the world of sport. With many families in the country feeling the economic effect of COVID-19, CPG giant Kruger Products has created the Kruger Big Assist, a $100,000+ fundraising initiative designed to help minor hockey associations across Canada cover the cost of registration and on-ice assistance for Canadian families, whose newfound economic difficulties have put some strain on their ability to participate in the sport.
It's a big sponsorship for Kruger, but CMO Susan Irving says it's a perfect intersection of the brand's ongoing strategy, which includes both pro sports and grassroots initiatives.
"We've had a longstanding history of supporting other sports and wellness initiatives," she tells MiC, outlining major programs such as its title sponsorship of the Scotties Tournament of Hearts and involvement with the Rogers Cup. On a more community level, it's been a major partner for the Canadian Cancer Society, Ronald McDonald House and other health and sustainability initiatives.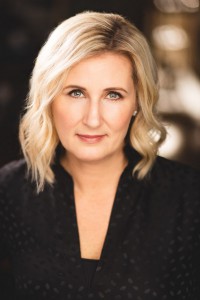 Kruger Big Assist is an example of those two missions meeting, with hockey touching the lives of so many Canadians, says Irving.
As part of the initiative, minor hockey fans across Canada are invited to nominate their favourite, most deserving local hockey association on Kruger's Big Assist site. As such, a corresponding national campaign launched this week including broadcast, video, social content and an additional PR campaign. With the final round of the Stanley Cup Playoffs underway, Kruger will also have placements specifically surrounding the games in order to reach hockey fans.
"Without awareness, we're not going to get the community attention that we want on this."
In addition to the Big Assist, Kruger has once again partnered with the NHL. Coming on board as the league's "official tissue partner" in 2019, it will activate again during the 2020-21 Regular Season by making additional donations for every assist. It's also looking at leveraging some of the NHL's players for social content in future phases of the campaign.
"The partnership with the NHL is very crucial to us," she says. "We're hopeful that it signals to Canadians that we're big fans of the game."
The big tenets around this campaign, says Irving, are "enable, enhance, empower and encourage."
"Introducing this now was the right thing to do, given how expensive hockey is," she says. "By allowing more youth to play, we're impacting their communities and encouraging multicultural participation in the game."
Irving adds that a myriad of agencies helped bring the Big Assist to life in numerous ways. On the media and sponsorship side, both Wavemaker and GroupM Sports and Entertainment played a major role. Strategic Objectives handled the PR side, while a combination of John St. on strategy and Studio M on execution helped the creative play out. In addition, Lg2 spearheaded French creative.