ICYMI: White Ops to change its name
Plus, Hayley Elsaesser has paired with News Media Canada, and CBC has paused Battle of the Blades temporarily.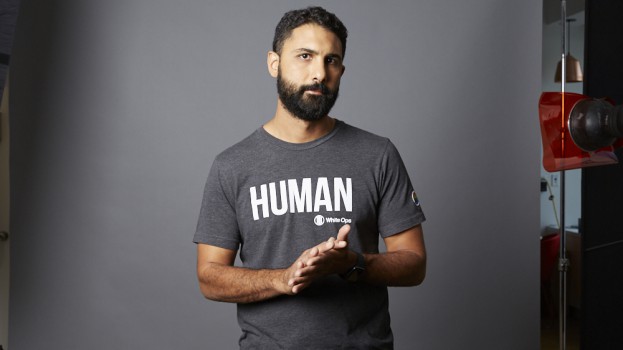 White Ops' name is no more
The traffic verification company formerly known as White Ops has made a big decision. In a blog post earlier this week, company CEO and founder Tamer Hassan (pictured) said after intense consultation "to understand our blind spots and what we're not thinking about," the name of the company "no longer represents the values of the people who work here." Instead, he says, the name "perpetuates a toxic association of good and bad with [colour] and race." The new name of the company is yet to be decided. Hassan, however, adds that it is also taking steps such as establishing a diversity council, more diverse and inclusive hiring practices and going "all the way back to the early stages of this battle, in the high schools, colleges and early first years of employment… encouraging minorities to pursue career paths regardless of their race."
News Media Canada gets fashionable
Canadian designer Hayley Elsaesser has launched a new limited edition fashion collection in collaboration with News Media Canada dubbed the "Champion of Truth" capsule collection, timed with National Newspaper Week. The line, which features a T-shirt, tote bag and face mask with the words "news" and "truth" in various languages, aims at empowering Canadians to show their support for newspapers and Canadian news media. All proceeds from sales will be donated to Canadian Journalists for Free Expression.
Battle of the Blades premiere postponed
CBC original reality competition series Battle of the Blades,  which was initially scheduled to have a live premiere Oct. 15, will not begin on time. Prodco Insight Productions has temporarily halted both pre-production and training for the season due to a positive test for COVID-19 on the production team. A secondary date for the premiere is not yet scheduled. CBC brought the popular reality show back last year after more than five seasons off the air.