Quebec will soon get its own local Love Island
The show has been a hit with sponsors so far – now it's hoping to capture French-Canadian audiences.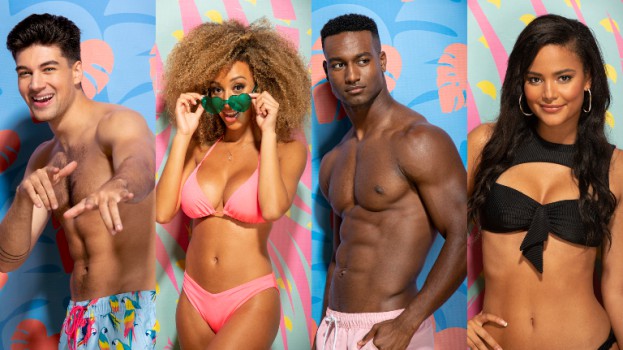 There will soon be a made-in-Quebec version of global reality show Love Island, which has served as a guilty pleasure in and beyond Canada.
While it's not the first international expansion for the format, it is the first time a Canadian network has gotten the rights to an adaptation. The media company is Quebecor Content, which struck a deal between U.K. network ITV and its Quebecor Content division.
There are still many unknowns about the new series – Quebecor has yet to set a premiere date, or even offer up its own title. But it has confirmed the location of production – Gran Canaria, or the Grand Canary Islands, a Spanish island (located just off the coast of Morocco).
Bell Media currently holds the broadcast rights to the U.S. version of Love Island. Besides putting plenty of promotional efforts behind the series, Love Island has retained its status as a "guilty pleasure" reality series, even if it wasn't always a top-30 finisher in Numeris results.
Even without Big Brother-level numbers, Bell Media has managed to market the U.S. series to Canadian brands for tie-ins; last year, wine brand Jacob's Creek sponsored the Aftersun series, a weekly wrap-up show discussing all the latest drama on the series. Lina Kim, VP and group account director at Havas, which helped broker the Jacob's Creek deal, says one of the big appeals of the show is that it captures the attention of people in their 20s, and describes it as a "couch-locking" show, similar to The Bachelor. This year, a different wine brand sponsored an accompanying series; Naked Grape created a custom content program around the penultimate episode this season, a multi-platform "speed-dating" series.
Besides being brand-friendly, one of the reasons Quebecor is investing in its own version of the series is because its near-real-time format and app-based voting allows for a more captive audience.
"Love Island is different from other romantic reality shows that we've seen so far, because it lets viewers play a key role in determining each contestant's fate," Christine Maestracci, VP of acquisitions and international distributions at Quebecor, said in a statement.
This is the latest in terms of high-profile adaptations of international shows from Quebecor Content. Earlier this fall it debuted Escouade 99, a French-language, Quebec City-set adaptation of NBC's Brooklyn 99. The series is exclusive to Quebecor's Club Illico streaming service, and thus ratings are not publicly available for the show, which premiered Sept. 17.
The network or service on which the Love Island adaptation will premiere is not yet set.