Q3 roundup: Facebook, Alphabet and Twitter demonstrate big tech's bounce back
The sore spot for some appears to be user growth, which rose early in the pandemic but has since slowed.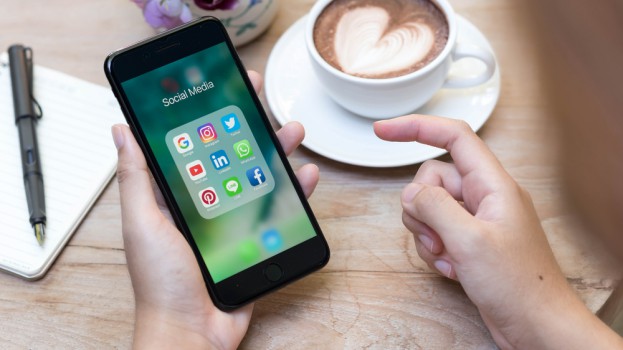 The biggest social media and tech companies in the world all reported their third-quarter numbers after market close last night. Here are the highlights.
Twitter's revenue soars, but user growth hurts its stock
Despite surpassing analyst expectations on revenue, Twitter's stock went down 11% in after-hours trading due to falling short of user growth expectations in Q3. The company made $936 million for the quarter, way ahead of analyst expectations of $777.15 million. That's up 15% from the same period one year ago. Its monthly users grew to 187 million from 145 million in Q3 2019, but that fell short of the Wall Street consensus of 195 million. While its stock has not yet recovered to its previous day's levels at press time, stock is still much higher than its low point of the year. It is currently at $43.33 per share, nearly double from its low in March.
Facebook sees a similar dichotomy: Big rev boosts, slow user growth
Facebook is still cautioning investors that uncertainty lies ahead with regards to COVID-19′s effect on the company. Daily monthly active users in its core market of Canada and the U.S. declined slightly in Q3, at a time when many assumed that screentime and media usage would be surging. However, Facebook doesn't break down user numbers by region, so it's uncertain how much decline it's seen in the market. Overall on a global level, Facebook still saw user growth at 2.74 billion monthly active users, up 12%. Revenue was up 22% year-over-year to $21.47 billion, beating Wall Street expectations. Net income increased by 29% to $7.85 billion.
Google parent co Alphabet bounces back
In Q2, for the first time ever, Alphabet reported lower ad revenue year-over-year. Q3 shows that things are largely back on track for the Google parent company. It reported revenue of $38.01 billion minus traffic acquisition costs. That represents a 14% year-over-year growth, beating the Wall Street consensus. Of that revenue, $37.1 billion came from ads, up from $33.8 billion in Q3 2019. YouTube in particular grew significantly, with $5.04 billion in revenue, up form $3.8 billion. The positive boosts led shares to rise more than 8% in after-hours trading.