ICYMI: Spotify launches stories, Noovo has news news
Plus, Corus announces a historical news podcast for its Curiouscast stable.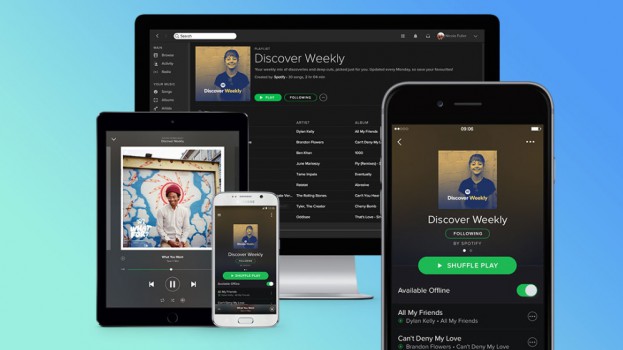 Spotify tests a Stories tool
Everybody's got a story. Spotify has started testing its own short video content section, Stories, that echoes the popular Instagram format. Some users of the music streaming service have seen Stories appear in search results, where tapping through shows celebrities talking about tunes. This follows Twitter's recent unveiling of Fleets, which adds similar functionality to its service.
Corus launches investigative news podcast
What Ever Happened To..? is the latest addition to Corus' podcast network, Curiouscast. Hosted by Erica Vella from Global News, the bi-weekly program explores major news events of years past. Topics will include the Fukishima nuclear disaster, the Zika virus outbreak and the Lac Megantic rail disaster. The show joins The Ongoing History of New Music, Crime Beat and Super Awesome Science Show in Corus' podcast stable.
Noovo invests in news
The Bell Media-owned Noovo announced the addition of four news anchors to its broadcast team. Starting in Spring 2021, Noémi Mercier (formerly of Télé-Québec), Lisa-Marie Blais (LCN), Michel Bherer (Radio-Canada) and Meeker Guerrier (ICI Radio-Canada Télé) will anchor national and Montreal-area newscasts. The addition of these newscasters comes as the French-language terrestrial broadcaster bolsters is news management team behind the scenes.
"More than ever, Québec needs more editorial diversity," said Karine Moses, president of Bell Media Québec and Bell's vice-chair for Québec. "With the creation of our Noovo newsroom, Bell Media is upholding its commitment to offering enhanced information and entertainment programming across all its platforms."