Why there always needs to be a plan for brand safety
Insurrection attempts at the U.S. Capitol highlight, once again, why buyers and brands need to stay diligent.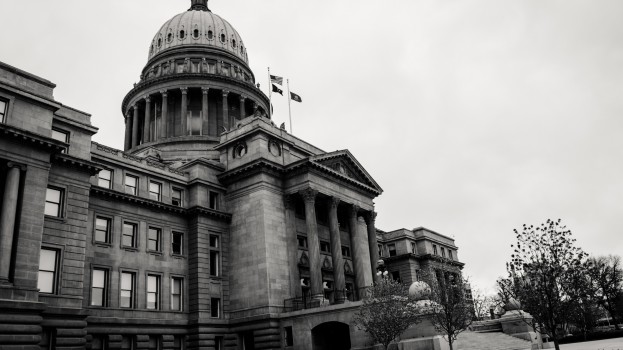 Last week's deadly attacks on the U.S. Capitol likely won't result in many Canadian brands jumping ship from Twitter and Facebook, even though they have restarted conversations about the role hateful content, misinformation and conspiracies that spread on the platforms play in political violence – and how ad dollars may support it.
However, it may change the approach brands take and the discussions they have with these social media giants around how these platforms operate, and whether their policies line up with their own values.
Criticism of Twitter and Facebook this week has primarily centered around the social media sites' alleged failure to heed repeated warnings from experts and lawmakers regarding U.S. President Donald Trump's inflammatory rhetoric about unsubstantiated voter fraud claims and prompts from both him and his supporters to take some form of action.
According to Tara Landon, group account director at Reprise, she says there may be a "temporary shift" away from Twitter and Facebook during times of volatility like these. What is important, she says, is that advertisers "have a plan" and a "chain of command" to act quickly if there is a need to react to what's happening.
However, given the significance of these platforms in driving brand business outcomes, any shifts away from these platforms "will likely only be short-lived," Landon says.
"Some advertisers who are very leaned in on Twitter and Facebook platforms may benefit from testing other smaller platforms that aren't as vulnerable during periods of uncertainty. They may find that they are reaching a wider audience and that performance results might justify including a portion of the budget for these platforms on an on-going basis."
Twitter and Facebook's reach do appear to be irresistible. According to Twitter's most recent quarterly report, its average monetizable daily active usage was up 29% year-over-year to 187 million in Q3 2020. Total ad engagements increased 27% year-over-year. Facebook's daily active user were 1.82 billion on average for September 2020, according to its most recent quarterly reports. Both platforms have made efforts to "clean up" their sites this week, namely through banning Trump's account and Twitter's removal of roughly 70,000 accounts associated with "QAnon" conspiracy theories.
Even though brands aren't boycotting social media platforms post-attack like several did last summer, they have prompted and renewed discussions around brand safety.
"There is definitely an evolving geopolitical landscape with social platforms, which has resulted in an evolutional change in how brands tackle brand safety compared to in the past," says Dennis Truong, digital director at UM. "Consumers are also more self-aware of advertising today than they were historically. Netflix films like The Social Dilemma have brought to light the control social media platforms have over the way society thinks and acts, fuelling evolving consumer sentiment as people become more familiar with the concept of responsible advertising."
Truong notes the commercial implications for advertisers that "neglect" or "stay silent" on these issues, even in Canada. He cites stats from Edelman's Trust Barometer showing that 75% of Canadians say it's important for brands to take the steps necessary to be more involved in major social issues and societal problems. He adds that 68% of Canadians say being able to trust a brand today is more important than in the past.
"There has been more buzz and discussion about brand safety over the past year," adds Jason Pierce, director of search and social at PHD Media. "But advertising on platforms and within certain content should always come back to a brand's brand safety tolerance. This event has served as a good reminder for brands to make sure they are re-evaluating and implementing brand safety controls that are aligned with their level of risk tolerance."
Pierce notes he doesn't think brands will shift away from social platforms like Twitter and Facebook, and PHD has not seen this kind of movement.
"Consumers often use social platforms as news outlets and moving away from social platforms makes sense if brands want to avoid advertising across all news outlets due to brand safety," he says. "We do think that agencies and brands will need to evaluate placement and brand safety controls on social platforms, as we do with other digital channels…while display and video channels have had the scrutiny for years, social is in the spotlight."