Can Facebook 'counter-program' IDFA?
The social media giant is trying a prompt of its own to get iOS users to 'opt-in' to being tracked.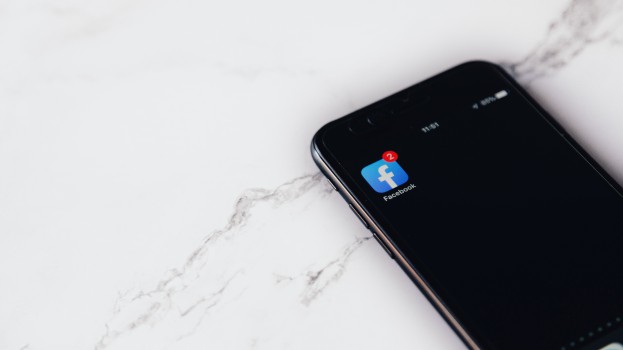 Apple is getting closer to rolling out its new iOS privacy settings in early spring, and the focal point continues to be the Identifier for Advertisers (IDFA), which users will essentially have to "opt-in" to with a prompt that will appear on their devices.
But with Facebook concerned over what this means for its ad capabilities, it has been countering with a prompt of its own this week that lays out why its users should continue to consent to tracking – and get some early measurement on how many they can expect to bow out.
IDFA is an opt-in prompt based on a unique ID code assigned to each individual Apple device in a move to protect consumer privacy. App developers will need to ask user permission to access a device's unique identifier – if they decline, they will not be able to track user behaviour across other apps and websites. Many in the industry (including Facebook) believe most users will opt out of the feature, reducing the effectiveness of targeted ads.
While there is some belief that users may simply ignore a prompt-based approach, as has happened since the rollout of GDPR, Tara Landon, group account director at Reprise Digital, says IDFA is a different beast from the European Union's data and privacy regulations.
"Users affected by GDPR have become used to ignoring the prompts and continuing to scroll without ever definitively clicking yes or no, and sites were likening the scrolling to cookie agreement," she says. "User fatigue surrounding the  prompts is turning them into background noise, and in terms of tracking having a profound effect on the industry, it was not as significant as we thought it might be. But Apple's prompt is clear and concise, outlining the options for users on whether they agree or not to use tracking."
She says this, plus the inability to scroll past, means a pre-prompt by Facebook is unlikely to have a significant effect on user decisions. Jed Schneiderman, veteran marketing, media, and tech expert, adds that a clear opt-out prompt, which requires action, is going to be more effective than the vague GDPR one, but it makes sense that Facebook is at least trying. "It is as much a principle [for its ad business] as well as smart marketing and positioning."
Facebook will likely not be the only company to adopt a pre-prompt. Landon says many SDK providers have been testing various pre-prompt interfaces to see which have the most effect on users opting in. While the pre-prompt may help salvage a portion of the users who may otherwise have chosen not to be tracked, it is clear that this change will be substantial looking beyond the impacts from the prompt alone.
Dan Kalinski, CEO Performance at Dentsu Canada, explains that with these changes, clients and agencies will need to prioritize which of the eight conversion events – the maximum number allowable – because Apple is restricting, aggregating or delaying events that are passed back to Facebook's systems.
"Changing events prevents campaign optimization or campaign set-up for three days," he says. "Clients with subdomains will be impacted as they can only have eight events across their domain even though they may have different measurement requirements. For example, dentsu.com/au, dentsu.com/uk and brand.dentsu.com will have to share the same eight events."
He expects that we will see more privacy policy changes in the vein of the ones announced by Apple in the future from other ad tech providers and partners.