ICYMI: Tug expands mandate with U of T's Rotman
Plus, Hershey becomes the official chocolate of the NBA in Canada, Desjardins partners with MediaTonik and CBS launches its new audio ad platform.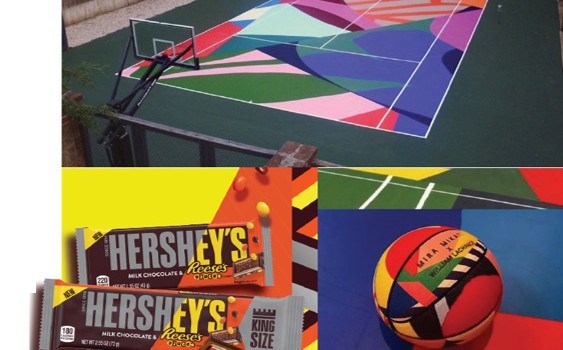 Rotman picks Tug to handle digital media
The Rotman School of Management at the University of Toronto has appointed Tug Toronto as its digital AOR. While the digital agency has been working with Rotman since 2018, managing paid search and display campaigns across Canada and international markets to support the school's enrolment and brand goals, the announcement signifies an expansion of the school's focus on paid media, growing efforts outside of Rotman's seven masters programs.
NBA and Hershey Canada announce multiyear partnership
Hershey Canada has been signed as the official chocolate of the NBA in Canada in a multi-year partnership.
Alongside the partnership announcement, BGC Canada, Hershey and the NBA launched a community-driven initiative to grow basketball participation among young athletes, invest in new basketball infrastructure and improve access to the game nationwide.
Hershey is donating at least $300,000 this year to support the initiative through its "Buy A Bar, Build A Court" retail program, incorporating brands like Reese's, Hershey's and Oh Henry! Through the program, Hershey and the NBA will also provide new backboards, equipment and hundreds of basketballs kits to BGC clubs across the country.
Desjardins reaches SMEs through Mediatonik
In a concerted effort to more effectively reach its audience of SMEs and looking forward to a hopeful economic recovery, Desjardins has partnered with L'actualité – MediaTonik's French-language news and general interest magazine – on an ongoing editorial series in the publication.
Targeting small business owners, "Entrepreneurs, take advantage of the relaunch" will feature stories recounting the resilience of entrepreneurs during the pandemic. The section has been in place since the beginning of April and will run until the end of fall.
"The strength of L'actualité is to offer quality content and a credible environment that reaches our target," Teresa Tieu, advisor, media strategy at Desjardins, said in a statement. "By creating high-quality content and focusing on themes particularly affecting entrepreneurs, L'actualité offers us a voice to extend the reach of our message. At the same time, Desjardins is proud to support local media and to play a leading role in the vitality of Quebec's media ecosystem."
CBS launches audio ad platform
Canadian Broadcast Sales (CBS) has officially launched AudioVelocity, a digital audio platform delivering advanced advertising solutions and real-time measurement for the audio ecosystem in Canada. The new platform provides access to CBS inventory including Rogers Sports & Media, Corus Entertainment, Pattison Media, Cogeco Media, CBC, Vista Radio, Radioplayer Canada, Golden West Broadcasting, Blackburn Radio and MBS Radio.
Media agencies are already making use of AudioVelocity, with Pattison Media announcing its new Dynamic Ad Insertion last month, available through CBS' new platform.