Upfronts 2021: ABC/Disney unveils a new streaming ad unit
For day two of the U.S. upfronts, PHD's Jeremy Johnston also highlights the broadcaster's more representative programming lineup.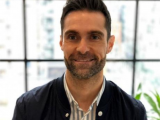 Jeremy Johnston (pictured left) is the director of trading and analytics at PHD Media Canada, an Omnicom Media Group company. Johnston and his colleague, Julie Adcock, account director, PHD, will be sharing their perspectives on the U.S. Upfronts with Media in Canada throughout the week. Johnston is covering day two of the U.S. broadcaster presentations, featuring ABC/Disney's upcoming slates.
ABC/Disney
Entertain, empower and excite. This is what ABC/Disney proclaimed at yesterday's Upfront presentation, stating that the TV medium is going through a significant transformation as audiences increasingly shift to a "how and when they want" viewing experience, and that the broadcaster is in a great position to guide brands through this change, while noting that facilitating this evolution is just one part of the puzzle. Another, of course, is empowerment by providing inclusion and representation for all.
As we learned from Monday's presentations, the major networks are not shying away from addressing and promoting how they are supporting diversity and equality in their content and programs this coming year. Networks seem to be betting that if they provide representation for all the viewers that might have tuned out over time, many will be willing to tune back in and engage with these new, more representative stories.
From an engagement perspective, at one point ABC paused its upfront presentation to showcase its highly anticipated Pause Ad (pictured below), available on Hulu. The ad unit is more like a translucent banner — with some calling it "a car billboard on the side of the road" — that appears on the right side of the screen. This makes for a better viewing experience, as it's less distracting than a video, and you can still see your TV show underneath. ABC argued that it's also better for a brand, because it allows it to get its message across in a quick and simple way.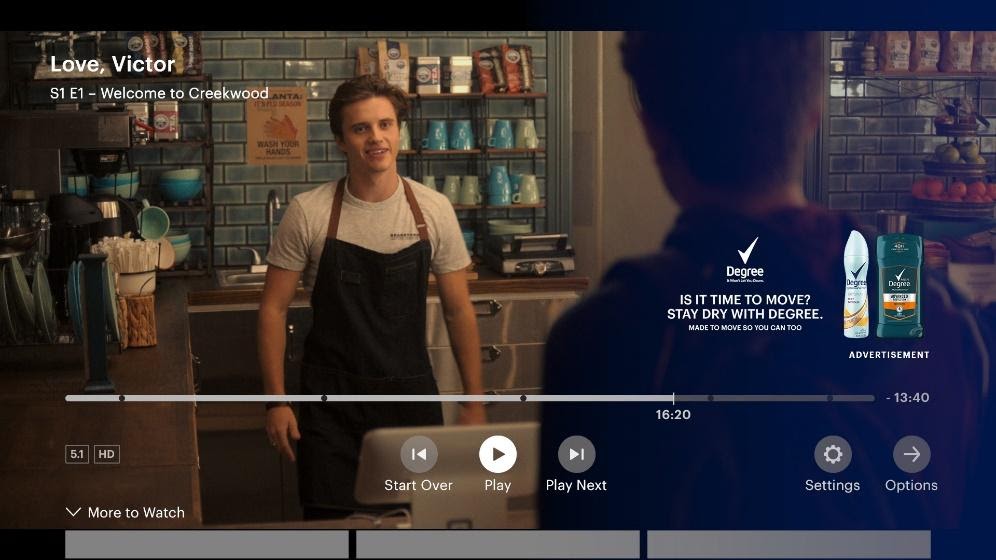 ABC touted the "stability and strength" of its fall schedule with staples like Dancing With the Stars and Grey's Anatomy (for as long as it still can), alongside newcomers like Queens. The broadcaster also revealed a reboot of The Wonder Years and comedies Maggie and Abbott Elementary coming to its lineup this fall.
Queens follows four women in their 40s who reunite for a chance to recapture their fame and regain the swagger they had as the Nasty Bitches – a '90s group that made them legends in the hip-hop world.
The Wonder Years remake is a coming-of-age story set in the late 1960s taking a nostalgic look at a black middle-class family in Montgomery, Alabama through the point-of-view of imaginative 12 year-old Dean (Elisha "EJ" Williams). Like the original's overarching narrative from the main character's older, wiser self, Dean's hopeful and humorous recollections show how his family found their "wonder years" in a turbulent time.
In Abbott Elementary, a group of dedicated, passionate teachers – and a slightly tone-deaf principal – are brought together in a Philadelphia public school where, despite the odds stacked against them, they are determined to help their students succeed in life. Though these incredible public servants may be outnumbered and underfunded, they love what they do, even if they don't love the school district's less-than-stellar attitude toward educating children.
And finally, Maggie follows a young woman (Rebecca Rittenhouse) trying to cope with life as a psychic. Maggie regularly sees the fate of her friends, parents, clients and random strangers on the street, but when she suddenly sees a glimpse of her own future, Maggie is forced to start living in her own present.
As ABC/Disney said at the top, the viewing experienced is changing and Hulu is the vehicle delivering younger audiences the content they love, in the way they love it. The broadcaster excitedly announced Hulu will be home to the next evolution of Keeping up with the Kardashians, along with Pam & Tommy, a biographical drama miniseries based on Pamela Anderson and Tommy Lee's relationship, and Immigrant, the true story of Chippendales founder Somen "Steve" Banerjee. Kumail Nanjiani will play the Indian-American entrepreneur who started the male revue in what is described as the "insane, darkly comedic crime-ridden" history behind the Chippendales cultural phenomenon.
NatGeo also announced several renewals and new series, including The Hot Zone: Anthrax, starring Daniel Dae Kim and Tony Goldwyn, and new seasons of Gordon Ramsay: Uncharted and Running Wild With Bear Grylls.