Upfronts 2021: WarnerMedia and ViacomCBS present considerable slate
With Warner also announcing a pause ad unit, and CBS focusing on a broader, holistic linear TV approach.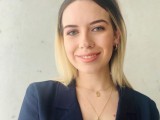 Julie Adcock (pictured left) is an account director at PHD, an Omnicom Media Group company, and is sharing her perspective on Wednesday's U.S. Upfronts with Media in Canada. Her colleague, Jeremy Johnston, covered day one (Fox and NBCUniversal) and day two (ABC/Disney) of this year's network presentations. 
WarnerMedia
Out of the gate, actress Issa Rae highlighted WarnerMedia's commitment to inspire, influence and drive culture by being bold, fierce and fearless "no matter who you are or where you are," which was followed by show host, actor and singer, Leslie Odam Jr., walking through sizzle reels and too many star cameos to mention. Themes of unity, data, insights, stories and facts shone throughout.
TBS covered off a full slate of returning hits following its theme of "always here for a good time," including: Miracle Workers, The Big D, The Cube, and season two of Chad, along with new shows Friday Night Vibes and Rat in the Kitchen. TruTV's returning shows Tacoma FD and Big Trick Energy continue TruTV's "always good for a laugh" theme, and TNT – "always here for a thrill ride" – highlighted new shows Rhodes to the Top and docu-series Rich People Problems.
Stanley Tucci revealed a number of CNN Original Series, including his own renewal, Stanley Tucci Searching for Italy, along with CNN Films' lineup, including documentary features The Lost Sons, Julia Child, Lady Boss: The Jackie Collins Story, LFG – featuring the U.S. Women's Soccer team and its fight for pay equity – and Roadrunner: A film about Anthony Bourdain.
Turner Sports highlighted the retention of NCAA and NBA basketball rights and the new seven-year NHL deal, which will include the rights to The NHL Winter Classic, over 50 NHL regular season games,and Stanley Cup Playoff and Stanley Cup Final games.
The sports network added a human element by reflecting on the past year in sports and the pause during the pandemic, with the Turner Sports expert panel touching on the stress relief and escape sports can bring to people's lives, in turn highlighting examples of athletes and teams raising their voices, giving back to communities and bringing people together by being champions of change in a time where "sports matter more than ever."
For advertisers, Warner announced the launch of HBO Max with Ads, a new ad-supported, lower-priced subscription tier for brands and advertisers to connect with consumers and to gain more subscribers to the service. The new service will debut in the U.S. the first week of June for $9.99 USD per month, compared to the current HBO Max ad-free offering for $14.99 USD per month.
Ad formats will include pause ads (coming soon), mirroring ABC/Disney's offering of the same name the day before, which display a commercial message when a user pauses content, and "branded discovery" ads which will let marketers buy ad space within the content-discovery process on HBO Max.
In addition to this news, Warner highlighted some of the many returning programs from it's robust catalog of content from HBO, Warner Bros., DC, Turner Classic Movies, Adult Swim and Cartoon Network including: Legendary, The Flight Attendant and Search Party, along with teasing reboots for Gossip Girl and Sex and the City's "And Just Like That…"
The upfront was closed out by David Schwimmer and Matt LeBlanc via Zoom, unveiling the official trailer of the highly anticipated Friends: The Reunion special streaming May 27 on HBO Max.

ViacomCBS
Last year's Covid-19 production shutdown delayed the start of the Fall season, and some shows missed out on the season all together. This year, ViacomCBS' excitement to get back to a near "normal" Fall schedule came through in its upfront, kicked off with Survivor host Jeff Probst leading ViacomCBS stars on a pretend "Celebrity Survivor Casting Special." Survivor was one of the programs that did not air last season as a result of the shut down, but will make a triumphant return for Season 41 in the Fall, and Season 42 next Spring.
Instead of highlighting night-by-night initiatives in fine detail as they have done in the past, ViacomCBS took a more holistic portfolio approach across its programming ecosystem, with emphasis on the reach of its offerings and driving home that "there's something for everybody" with ViacomCBS. That said, primetime schedules still made an appearance at the end of the presentation.
Overall, the 2021-2022 TV season on CBS will rely on spinoffs of tried-and-true franchise favourites, with three new dramas: NCIS: Hawaii, FBI: International and CSI: Vegas, what CBS is calling a "sequel" series to the original CSI hit, which ran for 15 seasons. One new comedy, Ghosts, was announced, based on the BBC series about the new owners of a country estate inhabited by its deceased former residents.
Notable returning hits include The Neighborhood, Bob Hearts Abishola, Young Sheldon, United States of Al, B Positive, Bull, S.W.A.T, Magnum P.I., Blue bloods, The Equalizer, NCIS and NCIS L.A. As part of its regular weekly primetime schedule, CBS will also have a dedicated "FBI" Tuesday night block, featuring FBI, FBI: International and FBI: Most Wanted.
The broadcaster didn't announce much around its Paramount+ streaming service – which was rebranded from CBS All Access earlier this year – or free streaming outlet Pluto, apart from the news that SEAL Team and Evil are relocating from CBS to Paramount+ in the Fall.
They also took the opportunity to remind advertisers about their Connected Video advertising platform "Eye Q," which launched at the end of 2020, and "In-View Dashboard" for ad buyers.
For mid season, The Amazing Race and Undercover Boss return, with mid-season hightlights including comedy Smallwood, about a Midwestern dad, played by Pete Holmes, who loses his job and starts a new career as a professional bowler; medical drama Good Sam, starring Sophia Bush and Jason Isaacs as father-daughter heart surgeons; and unscripted dance competition Come Dance With Me.