President's Choice is making a big TikTok play
In one of the brand's biggest partnerships to date, it is betting on the platform to spread the word about its on-trend Yuzu products.
To herald yuzu as its fruit focus for the summer, as well as continue its efforts to collaborate with foodies, President's Choice is taking to TikTok in one of its biggest partnerships to date, including owned and sponsored content, and a #DoYouYuzu hashtag challenge launching on May 29.
Meghan Nameth, SVP marketing at Loblaw Companies Limited, tells MiC that TikTok was a prime choice for engagement, as it is "a platform that encourages creativity and authenticity," especially when it comes to new food trends, which tend to take off on the platform.
Yuzu is a lemon-meets-lime-meets-orange citrus flavour, according to Nameth, and while it is a growing trend, is still new to many consumers.
"Our media strategy focused on ways to introduce and educate our customers on the yuzu flavour," Nameth says. The goal is also to build anticipation for the summer edition of the PC Insiders Report, the brand's periodical focused on its new and on-trend products. The "#DoYouYuzu" challenge itself asks the brand's TikTok community to add a unique twist to one of their favourite new yuzu products for a chance to win a $1,000 PC gift card.
Loblaw also partnered with TikTok creators to encourage #DoYouYuzu engagement, including foodie and cooking influencers TiffyCooks, IanKewks, TheModernnonna and The_eugfood.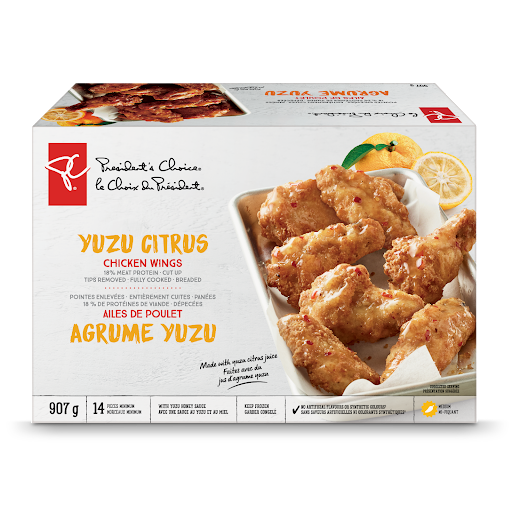 While TikTok and a :30-second spot – featuring music that, for the first-time ever, Loblaw produced itself – come across as the foundation for the #DoYouYuzu campaign, Nameth notes that the social platform is just one element of the media strategy. "We're implementing a strong multichannel approach with a combination of different elements. From strategic TV placements, to tactical OOH," she adds.
Loblaw Media managed the digital media buy, including TikTok, but the organization worked with Dentsu for all offline activations.