ICYMI: Google expands automation and measurement access
Plus, Smithsonian Channel debuts a travel-focused series, Indiegraf expands into the U.S. and the coops de l'information launches a new subscription campaign.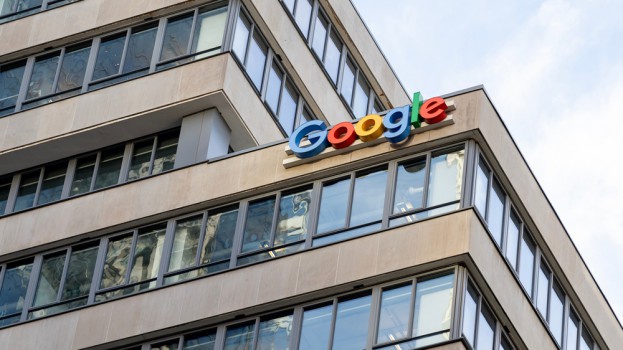 What's next at Google
Continued investment in automation across ads products and recent updates to measurement products suite were among the big announcements at Google's Marketing Live event on Thursday.
As far as automation goes, the tech giant announced increased access to its Performance Max campaign tool, which helps advertisers drive results across all of Google's channels, such as YouTube, Display, Search and Discover. Starting yesterday, Performance Max campaigns expanded to thousands of additional advertisers, with more general availability coming later this year.
In measurement news, Google announced that it is also expanding the availability of Customer Match – allowing advertisers to use online and offline data to reach and re-engage with customers across Search, the Shopping tab, Gmail, YouTube and Display networks – to nearly all advertisers to reach and re-engage customers across ad types.
During the presentation, Google also reasserted its commitment to providing economic relief and supporting the pandemic recovery efforts, through efforts like providing accurate vaccine information and increasing vaccine access to people around the world, with a particular focus on countries that are continuing to experience the pandemic most intensely.
The company also highlighted how its products can help make things easier for people during this difficult time, revamping roadmap with solutions like curbside pickup for Local Inventory Ads and booking services directly in Search results through Local Services Ads, noting that through the rest of the year, Google will be further-developing its products to help advertisers connect with consumers as the world keeps changing.
Smithsonian Channel calls for sponsors
Betting that audiences are hankering for travel-related content, Blue Ant's Smithsonian Channel Canada has launched a new original series, Searching for Secrets.
The series (comprised of six hour-long episodes) takes audiences into the streets of some of the world's most iconic cities, digging into their secrets – such as where to find the world's cheapest Michelin star meal in Singapore, why The Doors' Jim Morrison is buried in Paris and why the Statue of Liberty no longer allows visitors in her torch – and reliving their history.
The broadcast premieres on the ad-supported Smithsonian Channel in Canada on Sunday, June 6 at 9 p.m. ET. Sources from Blue Ant confirm that it is currently looking for sponsors for the Smithsonian Channel overall, but most notably for Searching for Secrets.
Smithsonian Channel in Canada has reached over 5.3 million Canadians and is reportedly up 5% in its targeted adults, 25 to 54 demo.
Indiegraf expands to U.S.
Indiegraf, the Vancouver-based platform for independent community news publishers, announces the first communities in its U.S. expansion: Brooklyn, Baltimore and Shasta County.
"We are thrilled to welcome Bushwick Daily, Bloc by Block News and Shasta Scout to Indiegraf," said Erin Millar, CEO and co-founder of Indiegraf, in a statement. "These publishers represent the kind of independent media we believe can play a big part in solving the local news crisis: genuinely engaged with their communities in a bottom-up way and serving both the civic news and cultural needs of their readers."
Since Indiegraf launched in spring 2020, it has grown to support 34 community news publishers across North America. Indiegraf is on track to add 20 more community news outlets to its network by the end of 2021, and accelerate its growth in 2022.
Bushwick Daily is the first investment Indiegraf has made in an American publisher via its new program Indie Capital, which recently launched a BIPOC Media Growth Program supporting indie BIPOC-led news outlets in Canada, primarily funded by the Facebook Journalism Project.
The coops de l'information extend digital subscription drive
The six regional members of the coops de l'information have launched a new advertising campaign for summer 2021 as a second phase effort to grow digital subscriptions, which started last December.
This second phase plays a key part in the coops de l'information's strategy to showcase digital subscriptions for its members: LeDroit (Ottawa/Gatineau), Le Nouvelliste (Mauricie/Centre-du-Québec), Le Quotidien (Saguenay-Lac-Saint-Jean), Le Soleil (Québec), La Tribune (Sherbrooke) and La Voix de l'Est (Granby).
The publications began shifting to digital-only weekday editions in March when provincial governments were ordering businesses to close in response to the rapid spread of COVID-19.
Developed by Larouche Marque et communication – the agency that handled the first phase – the new campaign highlights the importance of staying well-informed during the summer months with a new tagline, "Nouvel été, nouvelles de l'été" ("New summer, summer news"), and the artwork of André-Philippe Côté, the popular caricaturist well-known to readers of the Coops. The six images portray typical activities Quebecers enjoy in the summer: BBQs, camping, moving, zip lining, biking and hiking.
The campaign will be featured on the web and in various traditional communications channels throughout the summer. For now, the strategy is to use the media already owned by the coops de l'information including the newsletter, social media platforms, website and print newspaper.
In the time since the launch of the December campaign, each of the six members of the coops have experienced a significant increase in the number of digital subscriptions, adding over 25,000 digital subscriptions to the overall readership since the end of 2020. Depending on the specific market segment, this represents an increase of between 20 and 46% in total subscribers.
With files from Patti Summerfield.