PHD and Touche stand out at FOMG Awards
The Omnicom agencies won accolades for Scotiabank, Volkswagon and Can-Am On-Road media activations.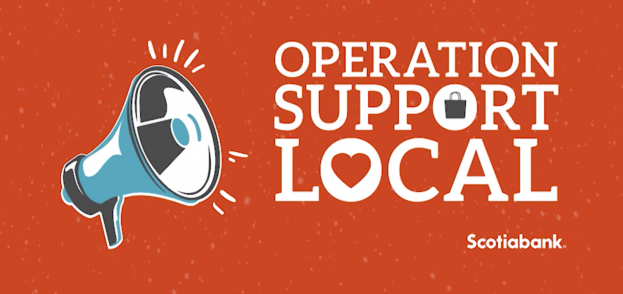 The Festival of Media Global (FOMG) Awards were presented virtually on Thursday, and PHD Media, along with sister company, Touché, were Canadian agency standouts with campaigns for Scotiabank, Volkswagen and BRP Can-Am On-Road.
PHD won two FOMG golds for Scotiabank's Operation Support Local campaign in the Best Use of Audio (radio) and Collaboration categories, as well as a bronze in the Best Campaign for a Local Brand category.
Operation Support Local focused on small business support during the pandemic. In partnership with Rogers Sports & Media, Scotiabank asked people across Canada to submit a local business in need. And while PHD employed a multi-channel approach (digital display, social and TV) to activate 8,500 custom content integrations supporting 170 local businesses, at no charge to them, the campaign's foundation was rooted in local radio. The channel enabled Scotiabank to have customized touchpoints in over 56 markets across Canada, providing scale while facilitating hyperlocal personalization of content.
Breakfast Television also amplified the program and included daily callouts for selected businesses and custom in-show integrations.
Touché won a silver for its "Ladies, Rule the Road" campaign for BRP Can-Am On-Road and a bronze for Volkswagen's "Dealership Done Digital" activation, both in the Best Use of Data and Insight category.
For "Ladies, Rule the Road," the media strategy was reportedly designed to gain control over algorithms and to move away from decision-making platforms based solely on historical data. According to an Karine Courtemanche, CEO of Touché, Can-Am wanted to target women riders, in turn requiring the team to build a new dataset free of bias.
Touché created a social digital safe space for women: The Women of On-Road private Facebook group, a place where women can exchange ideas, inspire one another and learn how to safely, but freely, ride.
All communication channels were monitored by a reaction tracker to ensure a hate-free, safe environment where women riders could control the conversation, in turn allowing Can-Am to promote equal on-road opportunities for women and start meaningful conversations with North American female riders.
"Dealership Done Digital" featured a Volkswagon Virtual Showroom, a one-stop shopping experience, based on a "choose your own adventure" concept. To drive traffic to the showroom, Touché activated new strategic data pools by tapping into the emerging and ongoing COVID-19 shopping behaviour. The agency employed a bespoke Volkswagen-intender e-blast using AutoTrader's first party in-market list, organic and boosted social amplification along with a corporate persona on LinkedIn.