CCM picks Glassroom to handle new media strategy
The assignment, which covers Canada and the U.S., is aimed at taking a data-driven approach to maximizing impact.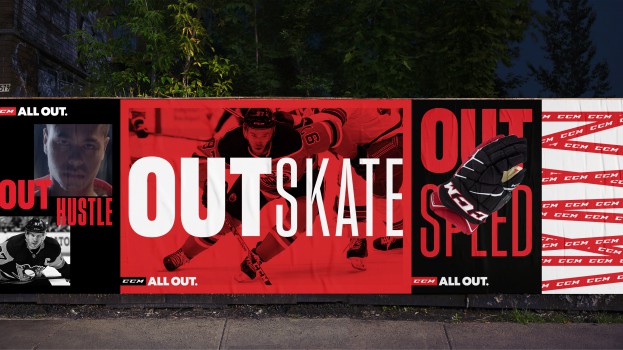 CCM has picked Glassroom as its media agency in Canada and the U.S. as it prepares to bolster consumer marketing by strategically using its data more effectively.
The assignment will include updating the ice hockey equipment brand's media strategy, targeting elite hockey players and the parents of youth players, as well as media activation, digital performance management and audience management.
One of Glassroom's priorities will also be generating high quality traffic to CCM's new transactional website, which is launching soon. Dave Gourde, president of Glassroom, says the plan is to ensure CCM is sending the right messages to the right audiences, monitoring the traffic it attracts and how it leads to business results.
Gourde explains that better management of CCM's data will help the company gain a better understanding of its consumers' needs and allow it to respond to those needs in a more efficient way.
"We wanted to get away from cookie cutter strategies," he says. "We wanted to connect with consumers on a continuous flow, as children grow and their needs as hockey players change."
Caroline Losson, CCM's chief marketing officer, explains that the initial plans for a new brand platform that launched in February 2020 were put on hold by the COVID-19 pandemic. As the prospect of participating in organized sports returns for youth, Losson says the plan is to resume executing the brand and messaging strategy CCM began in 2020, but with an entirely new media strategy, and the new data-driven approach proposed by Glassroom will play a critical role in optimizing its efforts.
"Maximizing our media efforts with a holistic approach – paid, earned, owned – will help achieve our commercial targets, including the new transactional site, and achieve our brand equity targets," says Losson.
According to Gourde, there wasn't a review process for the assignment, which began "a few weeks ago." Earlier this year, Glassroom provided an audit of CCM's media process, resulting in Glassroom being awarded the entire media strategy without a review. CCM previously worked with Carat on global media.
The account win will also be a growth driver within Glassroom, which Gourde says is looking to add new staff to its team in both Toronto and Montreal to handle the account.