Upfronts '21: Corus taps tried and true content
The broadcaster is betting that brand safe environments and predictability are key drivers for audiences and advertisers alike.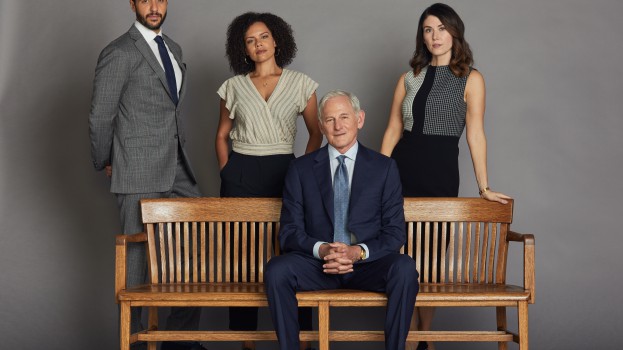 With production schedules normalizing compared to last year at this time, Corus was able to announce a full programming slate today, ahead of tomorrow's Upfront presentation.
Adding 10 new series, including five new primetime series debuting this fall, Global's schedule features 18 hours of simulcast, with four out of seven days entirely televised in primetime, as well as streaming options across StackTV and the Global TV app.
"As we face competition for series acquisitions from deep-pocketed streamers, we needed to focus on getting the best content, that works for advertisers as well as viewers," Troy Reeb, EVP, broadcast networks at Corus tells MiC. "And going into this, I think the thing we were most encouraged about is that [as streamers continue to rise in popularity], demand for ad-supported, free television content remains huge."
More specifically, though, the broadcaster focused on targeting "tried and true" content, Reeb says. Based on the Upfront screenings in the U.S., "the certainty and familiarity of franchise content was front and centre, and we certainly attempted to take advantage of it."
A "brand safe" environment and "predictability" are key for advertisers, Reeb says. "A lot of critics like to roll their eyes at yet another Star Wars movie or another NCIS franchise, but they work."
That translated into Corus picking up the return of the CSI franchise. CSI: Vegas, the sequel to the original CSI: Crime Scene Investigation, begins a brand-new chapter in Las Vegas – the city where it all started.
It also tapped another NCIS, with NCIS: Hawai'i, starring Vanessa Lachey as the first female lead in the long-running franchise.
Corus continued to double down on its "tried and true" strategy, by picking up FBI: International. "It's hard to argue with Dick Wolf as a proven hitmaker in television," Reeb says, noting that he is excited about this new iteration and how it is taken out of the U.S. backdrop and relocated to Europe.
Global original scripted series Family Law (pictured) is also set to debut on the network's fall primetime lineup. Shot and set in Vancouver, the 10-episode, one-hour drama stars an all-Canadian cast including Jewel Staite, Victor Garber, Zach Smadu and Genelle Williams.
Ghosts also joins Global's primetime lineup in the fall, a single-camera supernatural comedy based on the breakthrough British comedy of the same name, created by New Girl's Joe Port and Joe Wiseman. Starring Rose McIver as a freelance journalist and Utkarsh Ambudkar as an up-and-coming chef, who decide to convert a rundown country estate they inherited into a bed and breakfast, only to find it's inhabited by the spirits of deceased residents who now call it home.
On the specialty front, Reeb says he is excited that Corus' "deal for Peacock original series will come into full fruition this year," including Dr. Death, about an incompetent and maniacal surgeon, played by Joshua Jackson, who is brought down through the work of other doctors and investigators played by Grace Gummer, AnnaSophia Robb, Christian Slater and Alec Baldwin. Other big Peacock titles include MacGruber with Will Forte, Joe Exotic with Kate McKinnon, and Bel Air – a new dramatic version of the 'Fresh Prince' story executive produced by Will Smith.
"Last time at this year, we were scrambling," Reeb admits. "Productions had gone into hiatus. Many of our big shows were not likely to be returning for the traditional fall season." With production back online, the schedule is jam packed, with the aforementioned new pickups, alongside "crowd pleasing" returning hits like 9-1-1, New Amsterdam, Survivor, S.W.A.T, SEAL Team and The Equalizer.
All that said, Reeb says that "as a Canadian broadcaster, we can't allow ourselves to be boxed into being the linear service on traditional television and allow rights holders who traditionally licensed into markets to retain all of the streaming rights," so they're laser-focused on dealmaking to ensure "we get in-season stacking rights, back season rights where possible, so that we can drive audience for both our free mobile TV app users, as well as our subscription StackTV users. Both of those services have doubled in their usage, year-over-year, based on that strategy," Reeb says.