Cannes Lions: getting back in the game
Agents of Necessity's Sarah Ivey asks if Cannes could, in fact, be better than ever, and sees media at the core of almost every campaign.
By Sarah Ivey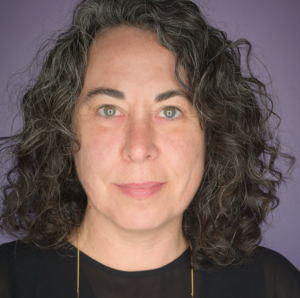 If you've been lucky, like me, to experience Cannes first-hand, it's an extravaganza of inspiration, sun, networking, rosé, meetings and eating, crammed into a few intense days that are as harrowing as they are electrifying. As a virtual event, you could argue that as much as it lacks the feeling of "being there," in many ways it does better service to the work and inspiration behind it.
First, the event format is much like CES this year, with a mix of virtual experiences, live coverage and a plethora of on-demand content. Think about it as a mashup of the best of streaming, live TV and nascent virtual platforms with the flexibility of how to experience it.
Cannes Lions is, as billed, a festival of creativity. For many media practitioners, it has often felt like an event that wasn't really for them. I would argue that the work and the "brain food" that I've been able to experience over the last couple of days was exactly what I needed – a real shot in the arm (sorry).
We have all been starving, whether we know it or not, for inspiration. For many of us, this year has been about just getting through the day. However, as the economy opens up, budgets are opening up, and we as agencies are quickly going to be asked to deliver more incredible campaigns, create great business opportunities, and start embracing new ideas.
For media practitioners, this year Cannes is particularly good at addressing media craft, and of course, the work.
First, the craft. One cannot say that the past year and half has been short on challenges in how we buy and plan media. There's lots of content in the on-demand space to update your thinking or test your assumptions about how media is evolving. There are strong data-driven cases flowing out of WARC's virtual space – like presentations from the Ehrenberg-Bass institute (useful for anyone who touches CPG).
More interesting is the advancement in real application of artificial intelligence. For example, VidMob's AI-driven optimization of creative is a potential way to be more dynamic with messaging in a cookie-less future. Agree or disagree (I did shout at my screen a fair bit), it's good to be up to date on the conversation.
Next – and my favourite soap box – is the power of the work. The best work, in my humble opinion, are ideas where you can't separate the media from the creative from whatever other capability was required to bring the idea to life.
Here's what was very clear to me: media is central in every idea, and almost every idea could have come from a media agency. Heineken's "Shutters" redirected their traditional outdoor media spend to the shutters of local bars to keep them solvent. Mediacom's work for Always in Israel, the "Rabbi Bot," is exemplary for how to reach an incredibly specific, hard to reach audience.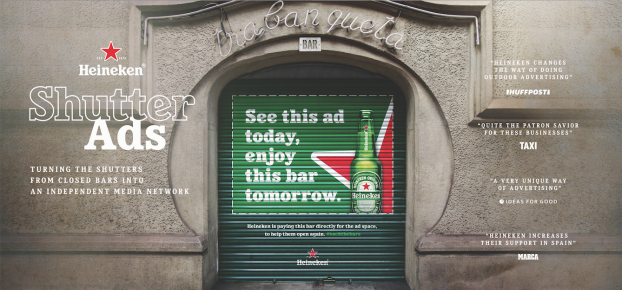 How about BECO, the U.K. soap company, which turned its workforce, nearly all of whom have disabilities, into its greatest communication asset, inviting other employers to "#stealourstaff," including CVs on the packaging? "Codes of Culture" for AT&T brought hyperlocal to life across a mass audience… via out-of-home, during a pandemic.
Or the five-second Reddit commercial during the Superbowl? Or an app for addresspollution.org that rates the pollution in your postal code and attaches it to your home listing (and property value) to elevate the importance of air quality? Can you tell which one was a Media Lions vs. an Outdoor Lions vs. a Healthcare Lions? That's my point. They're all media ideas in one form or another.
I am shortly going to get down off my soap box, but I have one more point to make. One of my favourite pieces so far is by TBWA/Hakuhodo for 30soap from Japan. It's a tiny soap, in the shape of a goofy little virus, that is intended to dissolve in exactly thirty seconds. It was created based on the simple insight that it's difficult to get kids to wash their hands at the best of times, let alone during a pandemic. Cool idea, right? It gets better. The agency came up with the idea and then got a client to make it for them.
That got me thinking that we, as agencies, undervalue our own creativity and think we need to wait for permission, or a budget, or a brief, to let it flourish. And it also made me think we need to challenge our own model. Isn't it exactly that kind of inspiration that Cannes Lions should be about?
Sarah Ivey is the CEO and founder of Agents of Necessity.