Mind the gap: thoughts on bridging the gender divide from Cannes Lions
Initiative's Ishma Alexander-Huet asks if reskilling is the key to closing the gender gap for the jobs of tomorrow.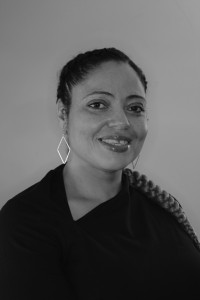 By Ishma Alexander-Huet
Research from the World Economic Forum shows that gender gaps are more likely in sectors that require disruptive technical skills where women have low representation. So how do companies and industries begin to address this gap and ensure equity in the workforce of the future? This week, at the Cannes Lions, I joined four other panelists to tackle this question at the Virtual Equality Lounge: Is re-skilling the key to closing the gender gap for the jobs of tomorrow?
Out of the gate, my initial reaction was that this topic isn't that relevant for the media industry. Some of the most brilliant minds I work with in data, tech and analytics are women, and our industry is fairly gender-balanced (if anything, it skews female). But the data is real, and, anecdotally, I can see the male side skew as the need continues to increase for roles in these disciplines, so it's not difficult to predict that we may have an issue if we don't course correct.
The wheels started turning as I spoke with smart women with a diverse group of backgrounds on the panel, and while I don't have all the answers, I do have some thoughts that we should all consider – no matter what your industry.
Change the funnel: While diverse hiring efforts by almost every industry are focused on BIPOC representation, especially Black and Indigenous, the pipeline continues to be light due to systemic issues such as high school streaming, the screen processes during hiring and the qualities we look for when filling a role.
Upskilling doesn't, and shouldn't, apply just to current employees, it should also mean leveraging programs – like The Mom Project's RISE, a scholarship program committed to accelerating equity for moms of colour – that upskill people who haven't even had the opportunity to get into the industry, or these new specialties, and then ensuring that your hiring efforts emphasize skills over titles.
Cross-training is a win for everyone: Cross-training employees is an under-utilized, but powerful strategy that not only keeps employees engaged, but it also provides significant value for companies. Cross-training provides companies with a ready an internal funnel to address talent gaps, and employees are also able to bring greater value to their current rules. A data and tech team that understands media strategy can help translate and avoid the pitfalls of miscommunication across two distinct areas of expertise with their own acronyms and concepts.
Reskilling is worth the investment: While many companies may worry that training will lead to employees leaving for greater opportunities elsewhere, the reality is that providing your staff with new skills and the opportunity to learn, builds loyalty and creates happier and more productive employees. Training shows that you are invested in the success of your people and allows you to retain strong talent that wants to evolve with business and market changes. Training is an investment that we cannot afford to pass on.
Most importantly, a culture that allows employees to learn and grow on company time is a true signal that you're as committed to your employees success as we ask them to be in the company's success.
We didn't address the intersectionality of gender and race in the data and tech space on our panel. While the gender gap is very real it varies by country. Regions in countries like India began placing a larger focus on STEM for girls and boys before North America caught up, based on the need to help children have a competitive advantage in emerging fields. If women are under-represented in data and tech, and BIPOC are under-represented in our industry, the problem is potentially amplified for great talent coming out of emerging markets.
The more we look at talent as individuals based on potential vs. categories such as ethnicity, immigration status or gender, the faster we'll get to the balance we should all be striving for.
The Equality Lounge at Cannes Lions panel – Is Reskilling the Key to Closing the Gender Gap for Jobs of Tomorrow? – took place yesterday, June 24. Along with Initiative's Alexander-Huet, panelists included Flowcode's Christina Wick, Forbes' Sadé Muhammad, The Mom Project's Chandra Sanders and CareerBuilder's Sasha Yablonovsky.
Ishma Alexander-Huet is VP, client advice and management and head of learning and culture at Initiative.