Euro Cup finals take the top TV spots: Numeris
TSN and CTV coverage of the Euro 2020 finals dominated TV screens across the country, and multi-day viewing kept the Stanley Cup Playoffs in contention.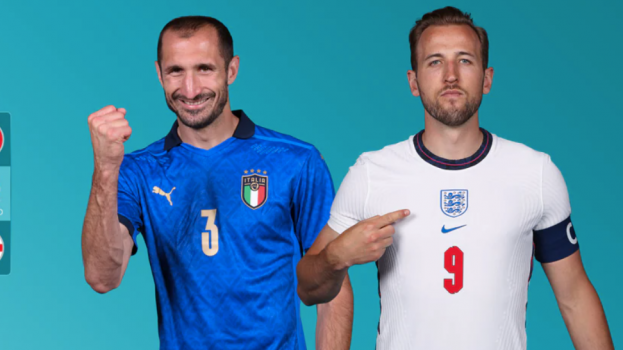 The Euro 2020 final match between Italy and England dominated national TV viewing for the week of July 5 to July 11, taking the top spot with an AMA of 2.38 million viewers on TSN, with America's Got Talent in second with 1.42 million, according to the latest numbers from Numeris.
CTV's coverage of the Euro Cup final landed in third with 1.19 million viewers, followed closely by Big Brother on Global, and CTV's Evening News Weekend on Saturday, July 10.
Euro Cup soccer took the top two spots with broadcasts on TSN and CTV in Toronto, with TSN's broadcast taking number one in every other market, except for French Canada, which was dominated by TVA programming, with La Dérape at the top.
Multi-day viewing of the Stanley Cup Finals kept hockey playoffs in contention, nabbing second and third nationally on CBC and Sportsnet respectively. CBC's Postgame Stanley Cup Final coverage garnered attention in Montreal, along with CTV's postgame Euro Final coverage.
Two nights of Big Brother on Global made the list in Toronto, with Sunday's slot grabbing 247,000 viewers, and Wednesday's 225,000 viewers and the Calgary Stampede Parade made top five TV viewing in Calgary.
National
Euro 2020 Finals Italy vs. England on TSN Sunday at 2:30 p.m.: 2.38 million viewers
America's Got Talent on Citytv Tuesday at 8 p.m.: 1.42 million viewers
Euro 2020 Finals Italy vs. England on CTV Sunday at 2:30 p.m.: 1.19 million viewers
Big Brother on Global Wednesday at 8 p.m.: 1.17 million viewers
CTV Evening News Weekend on CTV Saturday at 6 p.m.: 1.07 million viewers
Francophone
La Dérape on TVA Tuesday at 7:30 p.m.: 673,000 viewers
Hopital New Amsterdam on TVA Tuesday at 8 p.m.: 641,000 viewers
Les rénos d'Hugo on TVA Thursday 7 p.m.: 586,000 viewers
A L'affiche Dimanche on TVA Sunday at 8 p.m.: 568,000 viewers
Un Zoo Pas Commes Les Autres on TVA Tuesday 7 p.m.: 461,000 viewers
Toronto/Hamilton
Euro 2020 Finals Italy vs. England on TSN Sunday at 2:30 p.m.: 1.02 million viewers
Euro 2020 Finals Italy vs. England on CTV at 2:30 p.m.: 580,000 viewers
America's Got Talent on Citytv Tuesday at 8 p.m.: 390,000 viewers
Big Brother on Global Sunday at 8 p.m.: 247,000 viewers
Big Brother on Global Wednesday at 8 p.m.: 225,000 viewers
Montreal
Euro 2020 Finals Italy vs. England on TSN Sunday at 2:30 p.m.: 106,000 viewers
America's Got Talent on Citytv Tuesday at 8 p.m.: 63,000 viewers
Stanley Cup Postgame on CBC Wednesday at 11 p.m.: 61,000 viewers
Euro 2020 Finals Italy vs. England on CTV Sunday at 2:30 p.m.: 58,000 viewers
Euro 2020 Postgame on CTV Sunday at 6:30 p.m.: 48,000 viewers
Edmonton
Euro 2020 Finals Italy vs. England on TSN Sunday at 2:30 p.m.: 150,000 viewers
America's Got Talent on Citytv Tuesday at 9 p.m.: 77,000 viewers
Island of Bryan on HGTV Sunday at 10 p.m.: 74,000 viewers
FBI on Global Tuesday at 10 p.m.: 65,000 viewers
NCIS on Global Tuesday at 9 p.m.: 62,000 viewers
Calgary
Euro 2020 Finals Italy vs. England on TSN Sunday at 2:30 p.m.: 139,000 viewers
America's Got Talent on Citytv Tuesday at 9 p.m.: 81,000 viewers
Calgary Stampede Parade on Global Friday at 8 a.m.: 58,000 viewers
Private Eyes on Global Wednesday at 10:30 p.m.: 53,000 viewers
Island of Bryan on HGTV Sunday at 10 p.m.: 50,000 viewers
Vancouver/Victoria
Euro 2020 Finals Italy vs. England on TSN Sunday at 2:30 p.m.: 273,000 viewers
America's Got Talent on Citytv Tuesday at 8 p.m.: 183,000 viewers
Euro 2020 Finals Italy vs. England on CTV Sunday at 11:30 p.m.: 139,000 viewers
Private Eyes on Global Wednesday at 9:30 p.m.: 110,000 viewers
Island of Bryan on HGTV Sunday at 10 p.m.: 109,000 viewers