Dentsu makes another trio of senior hires
The new roles focused on insights, data and content marketing continue the group's hiring spree.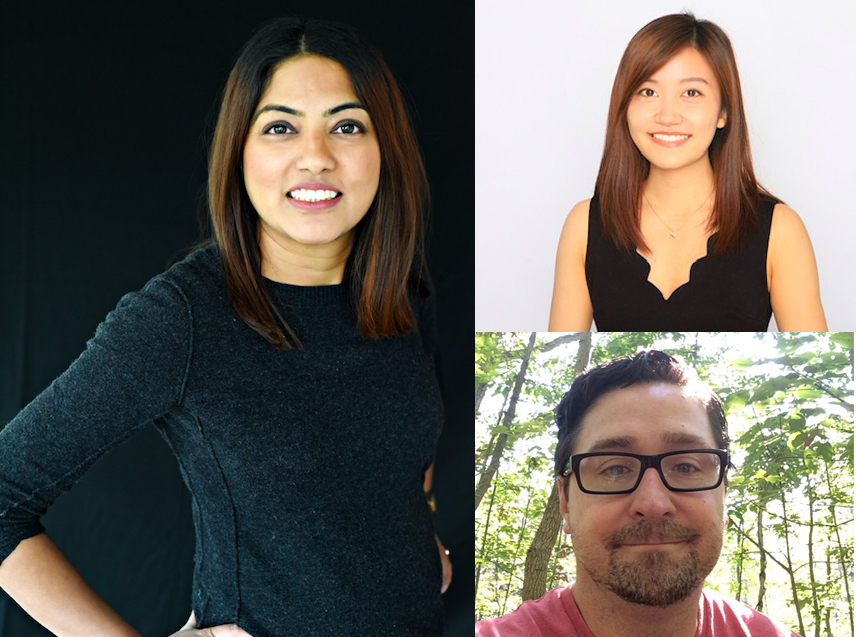 Dentsu's group of media agencies is looking to accelerate its media offering with another round of senior hires to drive growth through innovation and collaboration.
Alex Panousis, CEO Dentsu Media Canada describes the new team members as hybrid leaders who expertly understand the foundations of the media business, while at the same time being agents of change not afraid of taking risks to transform the role a media agency can play to be relevant and add value to clients.
Navjot Kaur (pictured, above left) will be elevating the agency's research and audience capabilities as director of research insights for Dentsu's media agencies and their clients. Kaur brings experience from IPG Mediabrands, where she spent nearly five years as manager of consumer insights. Before that, she was an account manager at Ipsos.
Kaur has also been tasked with building a strong, centralized research team focusing on insights and thought leadership to be embedded into every stage of the planning process, and not simply be a tool that is brought in at the end of a campaign.
Lucy Lui (above, top right) has been hired as director of data analytics, responsible for driving success across multiple clients. She has extensive client experience, including time at Nielsen, where she led marketing effectiveness. Lui will work to lead teams through the discovery, interpretation, and communication of meaningful patterns in data.
Dentsu is also reinforcing its content marketing capabilities with the appointment of Michael Marcy (above, bottom right) to director of content at The Story Lab. He brings more than 18 years of experience to role, having worked with agencies such as Mindshare, Mediavest and Cossette Media.
Dentsu has been on a growth spurt as of late, with a particular focus on leadership roles working across its agencies. In the summer, Dentsu brought on three VPs in similar cross-group roles focused on commerce, strategy and programmatic.