Publicis Media introduces framework for inclusive media planning
PubliSees outlines how employing certain criteria in TV programs, for instance, can lead to more inclusive media plans.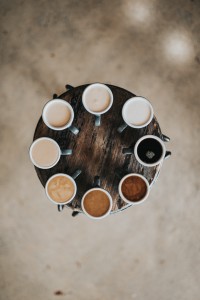 Over the past two years there has been a greater focus on inclusivity in Canada, yet the media industry is still far behind in being more inclusive when it comes to media planning. Publicis Media Canada is one agency that is working to change that, creating PubliSees, a framework for building truly inclusive media plans where all people of colour are represented.
"We still haven't really quite caught up as a media industry… That was the reason why we created this document," says David Rusli, chief data and strategy officer at Publicis Media Canada. "Look, we're behind and need to take the first step, so let's take that first step and see if we can work together in making this industry better, kinder, and more inclusive."
The agency estimates that less than 20% of newly released conventional TV programs have people of colour as both the main leads as well as one of the main characters in English Canada. The number is even lower – 11% – for French programming. And less than 10% of radio stations in Vancouver have a person of colour as the host.
The PubliSees playbook highlights how employing certain media strategies can ensure that plans are truly representative of Canada. It recommends using an inclusivity index as an additional metric beyond the usual metrics for evaluating the strength of a TV program. For OOH, PubliSees suggests that plans include the composition of a neighbourhood population beyond just the impressions a board can deliver.
Rusli says it's not a one-size-fits-all approach. "The trouble we run into as an industry is that just labelling the ad target as an average Canadian mom 25 to 54, we just end up focusing on one set of groups but not other sets of groups and nuances in that general population. I think there's definitely a power in stating the different subgroups that make up our Canadian population and understanding the nuances and how they consume media – and reflecting that in our plans."
For example, the document says the main criteria for a TV index is whether the main character or a leading main character is Black, Indigenous, or from another racial group. Rusli says this could expand to include the production crew behind TV shows, and even how the characters are represented – are Black characters stereotyped as criminals, for instance?
Publicis Media will be meeting with clients to discuss the framework and what a more inclusive media planning and buying strategy would look like for them, taking into consideration that they may have different brands that would require different strategies.
Rusli adds, "This feels like the right first step, but there are many more steps we need to take, so we'll take them one at a time. It takes more than just media to make a change. It takes our partners and clients to get there together."
Photo by Nathan Dumlao on Unsplash