Stop, Start, Change: Lush quits social, Loblaw returns to print, Vision7 parent co. rebrands
Plus many more media moves from Meta, Snap, Pinterest and Coty in November.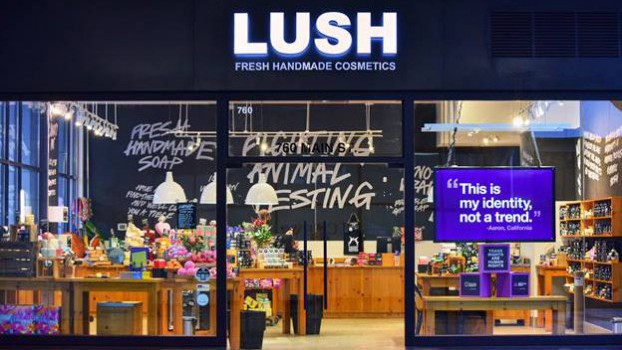 By Josh Kolm, Chris Lombardo, Stephanie Marcus and Patti Summerfield
Stop
Lush makes a departure
Lush Cosmetics quit social media.
The British cosmetics company deactivated its Instagram, Facebook, TikTok and Snapchat account in an effort "to address consumers' mental health challenges."
The brand's "Anti-Social Media Policy" went into effect in all 48 countries where it operates and it plans to stay off social media until the platforms "take action to prove a safer environment for users." Twitter, Pinterest and YouTube will remain active "for now," and the brand said it is investing in new ways and channels to connect with customers. It also operates a chat platform through their website and an email newsletter.
A rep for the brand told CARD's sister publication MiC that the new Anti-Social Media Policy would not affect its ad spending as the company has never used paid ads on social media channels.
This marks Lush's second attempt at distancing itself from social media. The brand temporarily deactivated its UK accounts in 2019, but ultimately returned as a way to keep up contact with its customers when the pandemic began.
Meta removes sensitive ad targeting options
Meta plans to remove the ability to target ads based on interest topics that reference causes, organizations or public figures that relate to health, race, ethnicity, political affiliation, religion or sexual orientation.
Effective Jan. 19, 2022, advertisers will no longer be able to target ads based on those potentially sensitive topics, with the company using examples such as health-related topics like "lung cancer awareness," "World Diabetes Day," and "Chemotherapy"; topics related to sexual orientation like "same-sex marriage" and "LGBT culture"; topics based on religious groups like "Catholic Church" and "Jewish holidays"; and anything related to political beliefs and social issues.
In a blog post about the removal, Meta's VP of ad product marketing Graham Mudd attempted to dispel the concerns the company has heard from advertisers worried about the changes by pointing to other targeting options that remain available.
Those include creating custom audiences based on users that have directly engaged with an advertiser's content or website, lookalike audiences based on those interactions, geographical targeting or targeting options based on an advertiser's own first-party data.
In addition, the company is also introducing new user-facing ad controls that will allow them to opt out and see fewers ads in potentially sensitive areas. Those include politics, alcohol (which could be potentially triggering for those with addiction issues), parenting and pets (which could be unwanted for those in mourning). Further subjects like gambling and weight loss are being added early next year.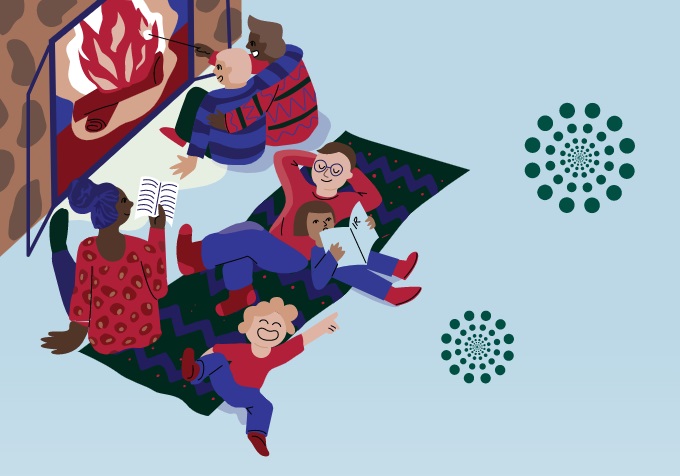 Start
The PC Insiders Report print edition returns
After nearly a decade, the PC Insiders Report is back in printed form.
The 50-page magazine – also available in a digital format – includes 100 PC products that are new for this season, with content spanning appetizer spreads, turkey recipes, baking suggestions and pointing out occasions to enjoy kimchi. It also includes fashion pointers, make up tips and bar cart upgrades.
Meghan Nameth, Loblaw's SVP of marketing told MiC that the publication showcases Joe Fresh, the PC Health App, its Children's Charities and PC Optimum offers – not just food.
First launched in 1983, the PC Insiders Report was a seasonal periodical that highlighted products, trends and recipes ahead of the summer and holiday shopping seasons. Though the report went on hiatus in the early 2010s, it was brought back in a digital-only format last summer.
Nameth says the return to print ties into consumers increasingly "bridging between physical and digital environments," a behaviour the retailer has seen across a broad age group. The content direction was informed by a recent survey commissioned by the President's Choice team that found that 61% of Canadians are feeling nostalgic for a "normal" holiday season this year, and 66% are interested in trying new products.
Coty uses new Pinterest ad tool
Coty Canada is the first beauty company in Canada to turn Idea Pins into ads on Pinterest.
Idea Pins are a multi-page video format introduced to creators by Pinterest in May, which gives them the ability to record and edit up to 20 pages of video content and also add voice over recording. In October, Pinterest introduced a new ad product that allowed brands to turn Idea Pins they are tagged in, into paid ads on the platform.
Coty is promoting two of its leading beauty brands aimed at Gen Z and millennial consumers: Covergirl and Sally Hansen. The paid portion of the campaign runs through the holidays to the end of December, but the Idea Pins will remain on Pinterest after the campaign period is finished.
The brand has entered into paid partnerships with two creators, commissioning branded content to bring new products to life with beauty tutorials and tips and a showcase of the latest holiday nail polish shades.
Snap rolls out single-source, multi-format buying 
Snap launched a new buying product that enables marketers to buy all of Snap's video formats in one advertising set.
Previously, an ad set on Snapchat could only include a single format. Now, multiple ad formats can be bought within a set, so long as they have the same budget allocation, bid type, targeting and schedule.
Beyond variety, Multi-Format Delivery is also different from single product ad sets in that the tool can also help buyers and clients determine which inventory to use based on goal, target audience and bid type.
While this decision-making process is automated based on Snap's data and machine learning capabilities, reporting will be broken out by ad format, so that buyers can evaluate the efficiency of each format and how it contributes to overall brand performance.

Change
Vision7 parent company named
A new entity created by the spin-off of Vision7 and other agencies from its former parent company was finally given a name – Plus Company.
Plus Company is made up of the full slate of Vision7 agencies, which include integrated creative agencies Cossette, K72, Camp Jefferson and San Fransico-based Eleven; media agencies Cossette Media and Jungle; PR agencies Citizen Relations, Middle Child and The Narrative Group; performance marketing agencies All Inclusive Marketing and PathIQ; and specialist arms Gene Global (health), Impact Research, Magnet (tech and data) and Septième (production).
Those have been brought together with design and branding firm Fuseproject, social-led creative agency We Are Social and its sister creative agencies Socialize, Hello and Metta. The combined group has over 3,000 employees and operates in 12 countries.
The change involves a similar group of companies to those that were part of the planned Blue Impact spin-off of international agencies owned by China's BlueFocus, which was terminated before it could close in 2020, due to the impact the COVID-19 pandemic had on the advertising industry.
Plus Company was officially incorporated on Sept. 1, and publicly debuted the new name and visual identity in November. Amid its international reach and plans for further global expansion, particularly in the U.S., the company – like Vision7 before it – is incorporated in Quebec and led by CEO Marchand.