OMG launches tool to fill in brand measurement gap
SONAR aims to provide real-time and highly targeted feedback so planning strategies can capitalize on brand opportunities.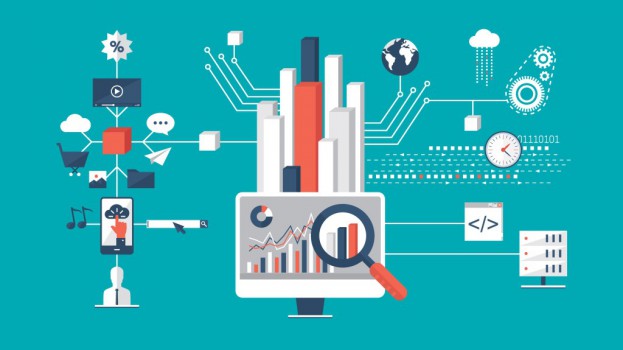 Omnicom Media Group Canada is hoping to put a new brand measurement tool on the advertising community's radar.
A tool "that will enable marketers to measure advertising impact on brand lift across all platforms," SONAR is described by Sean Dixon, OMG Canada's managing director of market science, as a complement to brand research already being conducted by advertisers.
"One of the key points of this is that it's a very light-touch survey," Dixon told MiC. "It's meant to add and provide overall context to all of the media activity."
Typically, when a media agency is trying to get a sense of which platforms are reaching an advertiser's target audience, it might commission a brand survey panel. The general idea behind SONAR is that it uses the same targeting opportunities it uses in a campaign to capture a more relevant audience more quickly.
"When we try and interpret a panel from a media opportunity standpoint, there's sometimes a little bit of loss there," Dixon says, referring both to missing what can be very specific target audiences, as well as the time it takes to get the data together.
"It's tough to get alignment and a sense of what's actually going on. Between the platform studies and commissioned research and industry studies, you can get a great picture of pieces of the campaign. But when we go to actually activate, particularly in the digital sense, we're relying on Google or our own Omni platform having in-market audience data or segments for a particular shopper. We don't always have a button for 'target all automotive shoppers.'"
Dixon says SONAR incorporates proprietary software with existing tools hosted through Google technology and planning platform Omni, and is all about validation.
"We're not trying to position this as a competitor or a replacement for other studies, but rather a fill-in-the-gaps against the what the research found and what the media opportunities are," he says.
Dixon says SONAR has been tested through a number of campaigns, including one involving a CPG clients, and says the results have been promising. As of this week, the tool is available to all of OMG's agencies in Canada, including including OMD, PHD, Touché! and Hearts & Science.
"One of my big takeaways is that we can test out a variety of different hypotheses and research findings from other platforms," Dixon explains. "When we run the results that we see with SONAR against the results that we're seeing from other studies, we're seeing some consistency. [Success is] ultimately measured by sales, obviously, but getting some signals while we're in campaign, some opportunity to refine audiences or evaluate our tactics, is a huge opportunity for our advertisers and a huge opportunity for us."
Dixon says the biggest benefit is being able to opportunities, instead of just measuring results.
"Things like 'what is my cost-per, what is my return on ad spend' have trended upwards in recent years. A huge opportunity that brands will see is that maybe they can do a better job quantifying how much opportunity is there and where they balance their brand investment, as opposed to their performance investment."