Samsung, Ozempic and Toyota sponsor CBC's digital Olympic content
The broadcaster shares its full programming slate from CBC Gem to Kids and Music, with opportunities available for advertisers to sponsor.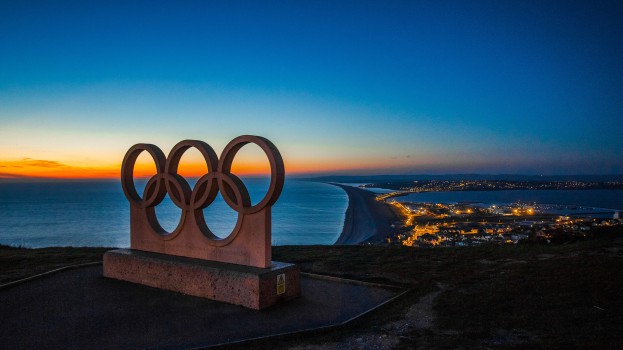 During this year's Winter Olympic Games, brands Ozempic, Samsung and Toyota are some of the presenting sponsors on board for CBC's digital content offerings.
Pharmaceutical brand Ozempic is sponsoring That Figure Skating Show hosted by Canadian Olympians Asher Hill and Dylan Moscovitch and streaming on CBC Gem. The show will feature host analysis of the performances, competing Olympians, as well as sports experts who will be offering their insights during the daily recap, with Ozempic spotlighting a custom feature within the program.
Custom branded features will also be prevalent in two other sponsored shows: The Samsung Pre-Game Hockey Show, which highlights and analysis of each day's Olympic hockey matches, and the Toyota-funded Beijing Today.
And while those three companies have committed to specific programs, other advertisers including Bell, RBC, Petro-Canada, Visa, Sobey's and Air Canada will be promoting their brands aross multiple platforms including TV, online, mobile and social media.
All of the advertisers are banking on getting a piece of this year's ratings: the CBC said at least 31 million viewers had watched some of its 2018 Pyeongchang Winter Games coverage, while registering 37 million video views on its digital platforms for Tokyo 2020.
Opportunities for advertisers
"We have commercial inventory opportunities still available right up to the last day if we are able to coordinate with partner creative delivery capabilities," says Joanna Basen, Manager, B2B marketing and communications, CBC & Radio-Canada Media Solutions.
Some of those opportunities exist on the digital front, with series such as The Breakdown, The Extra Hour, That Curling Show and While You Were Sleeping that will inform viewers of all the developing and pertinent storylines as athletes from around the world vie for Olympic Gold.
The broadcaster says there are also a number of exclusive digital series available across its social platforms – including CBC Sports YouTube, TikTok, @CBCOlympics Twitter, Facebook and Instagram – as well as its digital streaming platform, CBC Gem.
For instance, Being Black In Canada At The Olympic Games features CBC's Tamika Forrester sitting down with Black Canadian athletes to discuss what it means to be on the world's biggest stage at the Olympic Games, and will stream on CBC Gem. The platform is also streaming the China In Focus collection of documentaries about China's history and culture, as well as the exclusive Canadian premiere of Miss S, the Chinese adaptation of Miss Fisher's Murder Mysteries.
Some of the other CBC featured programming includes The Breakdown, bite-sized live updates hosted by CBC Sports' Jamie Strashin and featuring interviews, analysis, political commentary and more; The Extra Hour, a live variety show that streams daily at 6 p.m. ET/3 p.m. PT featuring the biggest news, interviews and features from Beijing 2002 and hosted by Brendan Dunlop, with Olympian analyst Alex Despatie.
Described as "a Canadian kitchen party for the entire curling community," That Curling Show (7:30 pm ET/4:30 pm PT) will be hosted by CBC Sports' Devin Heroux and two-time world curling champion and six-time Canadian champion Colleen Jones.
For those who can't stay awake with the time difference between Canada and China, While You Were Sleeping – the popular digital format that originated in Tokyo 2020 – fills audience in on all the latest that happened overnight. Hosted by Jacqueline Doorey, everything from medal moments to dramatic finishes are summarized. For the first time, an ASL version of this program will also be available daily with support from the Broadcasting Accessibility Fund.
Over on CBC Kids' website, multiplayer games like Curling Hero and Snowboard Hero and the new video series The Bear Facts will return. Kid contributors Arjun Ram and Abigail Dove will also provide daily coverage for CBC Kids News.
Videos and blog posts highlighting connections between music and sports will be spotlighted on CBC Music, with Canadian ice dancers Piper Gilles and Paul Poirier, as well as figure skating legend Kurt Browning explaining their music choices and the psychology behind Canadian Olympic athlete pump-up songs.
Available on CBC Listen and other podcast platforms, the Player's Own Voice podcast, hosted by two-time Olympian Anastasia Bucsis, offers intimate conversations with competing athletes at the Beijing Olympics.
The CBC Sports app, available for IOS and Android devices, will feature more than 2,400 hours of live sport, results and personalized alerts for fans wanting the latest on their smartphones or tablets.