What 2021 advertising spend says about 2022 trends
SMI's Kelly Fedoruk explains why it seems media channels like OOH and product categories like travel could return to pre-pandemic investment levels.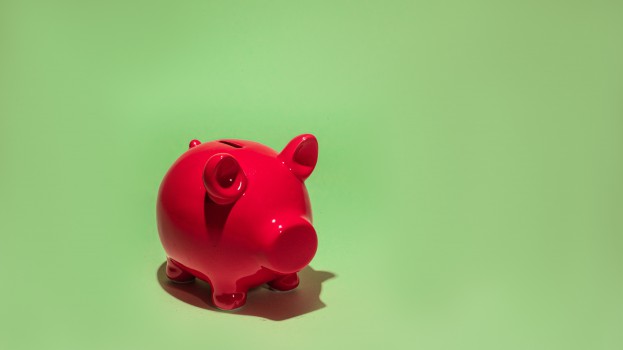 When the Standard Media Index (SMI) released its December and full-year ad spend results for 2021, it highlighted three key takeways.
At +4%, Canada finished the year in a strong growth position against 2019, the year that the firm has been using as a pre-pandemic benchmark. Digital also crossed the 60% share mark in the last quarter, sitting at 57% for the full year.
And – not surprisingly – automotive, entertainment, general business and travel services were the only categories that still did not meet their pre-pandemic investment levels.
But Media in Canada had lots more questions about the data and so we sat down with Kelly Fedoruk, senior manager of client solutions at SMI, to walk us through the numbers behind  different product categories, media channels and what to expect for 2022.
Tell us about some of the more surprising results you saw in the full-year report.
Fedoruk: December was a bit softer than we thought. I was expecting to see growth over both years in December, because Q3 had growth. But it ended up just flattening out. It wasn't across any specific media channel. Compared to 2020, digital was a bit down, by 6%. It accelerated so much in the last half of 2020 and we saw a 65% digital share, which is anywhere from five to 10 points higher than it usually is. Around the holidays, everyone was moving towards digital in year one of the pandemic and it created a really high benchmark. So in December 2021, it was a little bit down from the previous year.
But even with December coming in flat and digital a bit down, it didn't affect Q4 to the point where it would be down. We still had a really strong fourth quarter. Same thing with the full back half, from July through to December, we still saw double-digit growth versus 2019. TV and digital are still taking a greater than 90% share when you combine them. When I look at December 2021, that digital share is sitting at 61% and full year digital's share was 57%. In prior years, we were between 50 to 53%. So, although December was softer, I see this digital growth continuing through 2022.
And we can finally stop benchmarking against 2019, because most of the entire second half of 2021 was very stable and it showed growth. That's when we declared that the market had recovered. So now we can start to use 2021 as the benchmark. We no longer see a new market that is reacting to COVID. We're now seeing a market where COVID exists and the pandemic is just what it is.
Was there any mirroring between Canada and the U.S. in ad spend for the full year? 
Full year for 2021 in the U.S., versus 2020, saw 18% growth, whereas Canada saw 27% growth. But the U.S. saw 9% growth versus 2019 on the full year, and we saw 4%, which speaks to the fact that we were harder hit in 2020. We didn't see the recovery start to come, while the U.S. market started to see growth earlier in 2020. They started to see dollars come back a bit earlier. So we were harder hit than the other markets, and we were slower to recover. But we're both sitting in a growth position. The U.S. also saw the same double-digit growth with digital, which is the only channel that continues to expand.
Can you walk us through the TV numbers and what the full year data tells us about that channel?
TV was very, very stable. When looking at full year, we saw growth versus 2020, and it was pretty much flat to 2019. The full year share in 2021 was 34%, so there was a very stable share within specialty and conventional. Again, the share remained flat, so no huge shifts towards one or the other. But the back half was very strong for TV. When you look at just Q3, TV actually saw double digit growth versus 2019. Both specialty and conventional were both up, but TV's growth was driven a bit more by specialty.
What about specific product categories? How did they perform in Q4 and for the full year?
CPG was the top spending category in every single month of 2021. It was up 27% versus 2019, which is normal expected CPG growth. It's a huge category, it encompasses so much. It's food, personal care, household supplies, and then beverages. It's seen growth every single year across all media types all the way back to 2017. I don't think that category ever sees declines. What was a little surprising to me was that it is down 9% versus 2020 in December.
When I was looking at the numbers I asked myself, how was CPG down? And then I remembered that it's because it was so far up in 2020. Purchasing hit such a high in December of 2020 with the fresh lockdown and the holidays that we ended up not seeing the growth in December in 2021 that we should have. But seeing CPG grow 27% versus 2019? That doesn't seem too strange.
As far as a full-year view of 2021, every single category was up versus both 2019 and 2020. But that softer December really threw off a lot of the categories. Three categories that still haven't met their 2019 levels. Automotive, entertainment and media, general business and travel are still struggling to recover or struggling to get to where they were pre-pandemic.
However, travel did have a really strong Q4. It was down 42% for the full year versus 2019, but in Q4, it was only down 8%. Entertainment and media was down 16% for the full year versus 2019. But then it was only down 12% in Q4. So we're seeing a stronger back-half. I think it's an indicator that these categories could come back stronger in Q1 of 2022. I think then we will see the type of year-over-year growth that those categories should have seen if the pandemic hadn't happened.
Speaking of struggling categories, what do the numbers tell us about media channels like OOH and where it's heading?
Out-of-home was down 51% full year, which means it's sitting at half the level it was pre-pandemic. It is up, however, versus 2020. And even though 2020 was a low benchmark, to see that growth is still positive, because it shows that it is slowly recovering.
But if you look at December, it saw double-digit growth versus 2020. It was still down versus the year before but digital OOH saw massive double-digit growth versus both years. The more the lockdowns go away, the more people are out in transit, in malls, on the street, driving down whatever road, we're starting to see linear OOH generally increase. But within the out-of-home ecosystem, there has been an increase in digital inventory. When things start to open up more, I think that share shift will go towards digital OOH. The more inventory they start to put on programmatic platforms, the more we're going to start to see a strong recovery.