Postmedia to acquire Brunswick News from Irving
The move represents the end of the Irving group of companies' long presence in the media industry.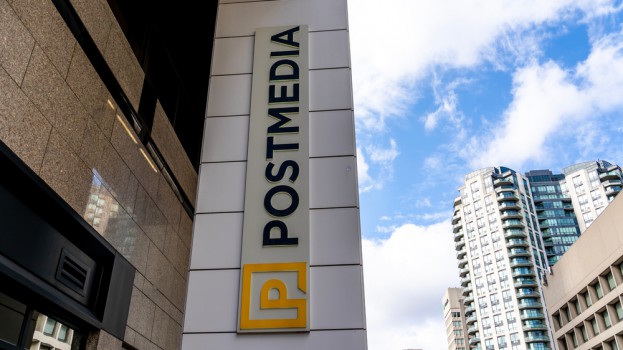 Postmedia will acquire Brunswick News Inc., which publishes three daily newspapers and six weeklies in New Brunswick, from J.D. Irving.
The Toronto-based media company said on Thursday that it reached a deal with J. D. Irving to purchase BNI's news properties and parcel delivery business for $7.5 million in cash and $8.5 million in voting shares of Postmedia. The deal is subject to closing conditions including approval of the Toronto Stock Exchange.
All of BNI's publications – Telegraph-Journal, Times Globe, Times & Transcript, The Daily Gleaner, Miramichi Leader, Woodstock Bugle-Observer, Bathurst Northern Light, Kings Country Record, The Campbellton Tribune and The Victoria Star – will join the Postmedia network of media properties.
The move also marks J.D. Irving's exit from the media business. Though Brunswick News was created in 1998 through an amalgamation of various holdings, the Irving family has long been the major owner of news and media properties in New Brunswick, going back to when patriarch K.C. Irving bought the Maritime Broadcaster in 1936.
Postmedia is one of the largest media companies in Canada, currently publishing more than 120 brands across multiple print, online and mobile platforms including the National Post, Ottawa Citizen, Vancouver Sun and Calgary Herald.
"Postmedia believes that BNI's Eastern Canada operations are highly complementary to our existing business and strongly align with our strategic priorities," said Andrew MacLeod, president and CEO of Postmedia in a statement. "The addition of BNI brands allows Postmedia to serve audiences and marketers from the Pacific to the Atlantic while we continue to build out a national distribution platform and network for our parcel delivery business."
The deal also comes with an extension of repayment deadlines for two of BNI's loans for three years. Postmedia will repay approximately $15 million of the principal amount of the first lien.
"These extensions demonstrate a vote of confidence from our key stakeholders and give us a longer runway for our digital transformation," said MacLeod.
In May 2021, Postmedia took a minority ownership position in Wise Publishing, the publisher of MoneyWise, providing Postmedia's audience with additional personal finance content and tools, while also supporting and continuing to build the MoneyWise brand.
Like many companies, Postmedia was hit hard by the pandemic and reported a 13% decline in total revenue from 2020. In its fourth-quarter earnings report, the company said print advertising revenue declined 20.6% year-over-year, print circulation is down 10.0% and digital revenue is down 4.7%, with digital advertising revenue down 8.0%.
The company also had a significant number of layoffs across its properties. September 2020 marked the third round of staff cuts since the beginning of the pandemic.