ICYMI: Postmedia closes Brunswick News deal
Plus, Hivestack pursues an opportunity with golf cart ads and TVA's Pierre Bruneau plans to retire.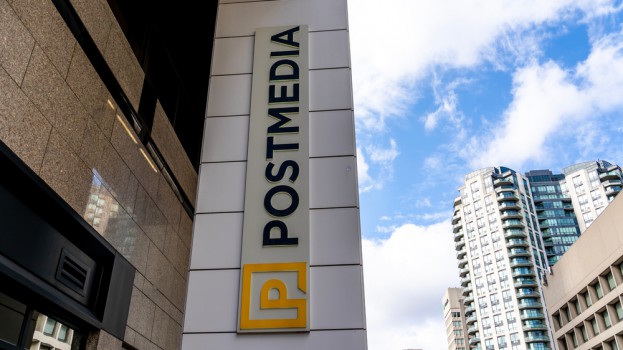 Postmedia completes acquisition of Brunswick News
The closing conditions have been met and Postmedia's acquisition of Brunswick News from J.D. Irving has now been finalized.
First announced in February, the deal includes all 10 of Brunswick News' local news properties in New Brunswick, with 400 staff expected to make the transition to Postmedia. The deal also marks the exit of the Irving family from the media business, having been a major operator in New Brunswick news since the 1930s.
The financing extension announced with the deal is expected to close within two weeks.
Hivestack adds 35,000 golf carts to its inventory
Edison Interactive is partnering with Hivestack to integrate into the programmatic out-of-home company's SSP, enabling advertisers to target golfers via thousands of connected golf cart screens.
Edison builds content management systems for connected devices, like the Shark Experience screen, which enables music streaming, real-time sports tickers, PGA Tour scores and dynamic yardage on golf carts. There are currently 35,000 connected carts in use at more than 360 golf courses across the U.S., which generate more than 1.9 billion ad impressions annually.
Hivestack will be instrumental in driving advertising sales to the platform along with Captivate, the exclusive third-party sales representative for Shark Experience ad inventory.
Captivate CRO Lorenzo Papa, added that Shark Experience screens are a unique opportunity to captivate an elusive and highly desirable audience for four or more hours per round. The integration with Hivestack provides brands and omnichannel DSPs the ability to access and influence affluent consumers and business decision-makers programmatically while driving measurable outcomes.
Pierre Bruneau to retire from TVA
After 46 years, TVA news anchor Pierre Bruneau is preparing to retire.
Bruneau's last regular day on the air will be June 16, though he will contribute to the network's coverage of the Quebec provincial election this fall.
Bruneau began his career in radio, working at CFAD in Victoriaville and CJTR in Trois-Rivières in the 1970s before making the jump to TVA in 1978. Helming up to four news broadcasts a day, Bruneau has covered major events in Quebec such as the École Polytechnique massacre, the Oka Crisis and numerous elections at all levels of government.
With files from Stephanie Marcus