Boston Pizza signs on as Just For Laughs sponsor
The restaurant chain will be activating across the company's Canadian comedy festivals and tour stops.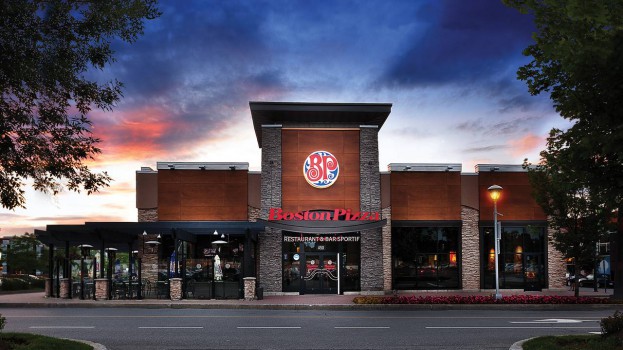 Just For Laughs Group has signed a deal with Boston Pizza to have the chain come on as its official casual dining restaurant.
In addition to Montreal's Just For Laughs festival – the largest comedy festival in the world, which celebrates its 40th anniversary this year – the company has been expanding its festival portfolio over the last decade, running JFL42 in Toronto and Just For Laughs Vancouver. It also has a growing international footprint, with festivals in Sydney, London and Austin, and last year piloted a comedy-focused travel package to Cancun.
Boston Pizza's sponsorship covers all JFL events in Canada, including festivals and the Just For Laughs Comedy Tour through 2024. This year's Tour began last week, and will feature a dozen more performances through the rest of May.
In addition to Boston Pizza branding appearing on event materials, the sponsorship will include numerous on-site activations currently in development. Those include an event during a Tour stop in Penticton, B.C. – the site of BP's first franchisee – featuring chairman and Dragons' Den personality Jim Treliving in conversation with tour host Rick Mercer, as well as curated performances by the tour's comedians.
Though details have not been revealed, Boston Pizza's first major festival activation will be at the 40th anniversary of Just For Laughs Montreal in July. The companies are also exploring ways to "bring the JFL brand and experience into the BP environment."
Other JFL sponsors include Loto-Quebec, Old Dutch and Beneva, which recently expanded its partnership with the company.
Just For Laughs Group is excited to announce Boston Pizza Restaurant & Sports Bar as the official casual restaurant.